With a core focus on soil health and food security, the 30th China agri high-tech fair is scheduled to be held on 19 September in the agricultural sci-tech hub Yangling City in west China's Shaanxi Province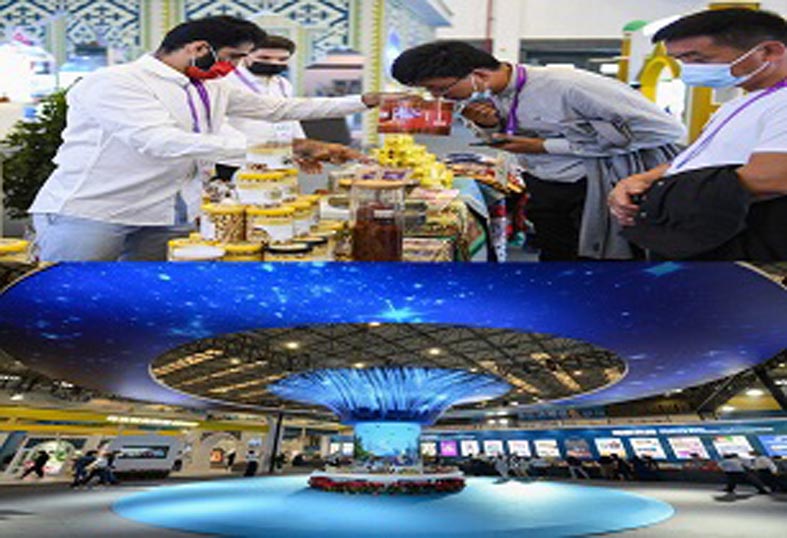 Exhibitors are introducing exhibits to visitors at the 29th China Yangling Agri High-Tech Fair. (Image source: The Organising Committee of China Yangling Agricultural Hi-Tech Fair)
Comprising a total exhibition area of 100,000 sq m, the fair has attracted more than 1,500 exhibitors from 49 countries and regions. More than 9,000 new sci-tech achievements, the most advanced new agriculture-related equipment and the most practical new agricultural technologies will be displayed at the fair.
A total of 11 activities including the Global Soil Health Forum 2023 and the China-Central Asia Agriculture Ministers' Meeting will also be held during the five-day event. In a joint effort to protect soil health and address global challenges, experts from the US, Australia, Kyrgyzstan, Columbia and other countries will exchange views and share policies, technologies and experiences in the field of soil health.
Furthermore, the agri high-tech fair will set up an exhibition area in the China Shaanxi Commodity Exhibition and Trading Centre of SCO Agricultural Base in Uzbekistan, which marks its first time going abroad. The guest of honour will display agricultural technology and specialty agricultural products, agricultural machinery and equipment, and biomedicine.
People from all over the world will also get a chance to carry out activities such as online exhibition, livestreaming, online negotiations, management services and promotion through digital formats such as 3D virtual tour of sand tables and VR exhibition hall.
For more information, visit: http://en.agri-fair.com/