The AGRICONNECT Conference & Exhibition 2023, organised by the German Agricultural Society (DLG) and VNU Asia Pacific with the Ministry of Agriculture and Cooperatives as official co-host, is set to address the challenges facing southeast Asia's agriculture industry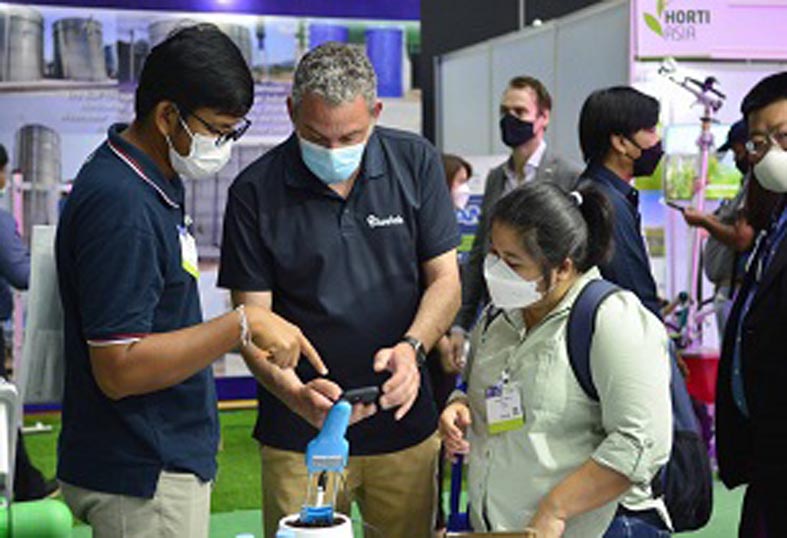 The conference and exhibition will take place on 24 May 2023, at True Digital Park in Bangkok, Thailand. (Image source: Agritechnica Asia)
The conference and exhibition will take place on 24 May 2023, at True Digital Park in Bangkok, Thailand. The event will convene more than 300 participants from various sectors to discuss sustainable agriculture practices and farm visit options on 25 May 2023.
The theme of this transformative event is 'Eco-efficiency: Solutions for Environmental Farming Business.' Eco-efficiency combines cross-cutting topics to integrate sustainable farming practices that benefit the environment, the economy, and society.
The AGRICONNECT Conference & Exhibition 2023 is powered by AGRITECHNICA ASIA and HORTI ASIA, southeast Asia's leading exhibitions in agriculture. The event will feature more than 30 speakers from nine countries and innovative sponsors. In addition, keynote speakers and representatives from international organisations, such as the United Nations Food and Agriculture Organisation (UN-FAO) and the International Rice Research Institute (IRRI), will share their best practices and solutions in more than 15 sessions.
According to the event organiser, addressing global climate challenges, rising population, and food supply shortages is crucial. The conference aims to gain insights into increasing crop yield with a forward-looking mindset about the environment.
On 24 May, 2023, the exhibitors will showcase their latest agriculture-related services and products. In addition, the AGRICONNECT Conference & Exhibition 2023 offers a diverse range of sessions and speakers covering various topics relevant to sustainable agriculture. Some of the highlights include: environmental protection, innovations in smart farming, and carbon market regulations including vertical farming.
On 25 May, 2023, experiential learning will continue with a choice of farm visits. Participants can visit the Choncharoen Farm in Kanchanaburi, run by Chia Tai x True Digital Solutions. They can witness how enabling technologies, such as irrigation systems, weather stations, drones, and robotics, are integrated into sustainable farming practices. Alternatively, participants can visit DiStar Fresh Farm, Thailand's largest indoor vertical farming facility. Participants can see how soilless growing using Perlite and Vermiculite provides protection from pests and pathogens while maintaining optimal water usage and an ideal environment for crops. All this is accomplished while controlling LEDs, AC, nutrients, and CO2 levels for an ideal balance of light, atmosphere, and nutrients.
The event has been facilitated with the generous support of esteemed industry experts, professional leaders, partners, and sponsors, including BayWa AG, BioSci, and CNH Industrial.
For visitor registration, visit: https://www.agritechnica-asia.com/visiting/#tab-id-2