From 8-10 March, AMANDUS KAHL will present its machines such as pellet mill, expander and crushing roller mill especially for the various feed production processes at VIV Asia in Bangkok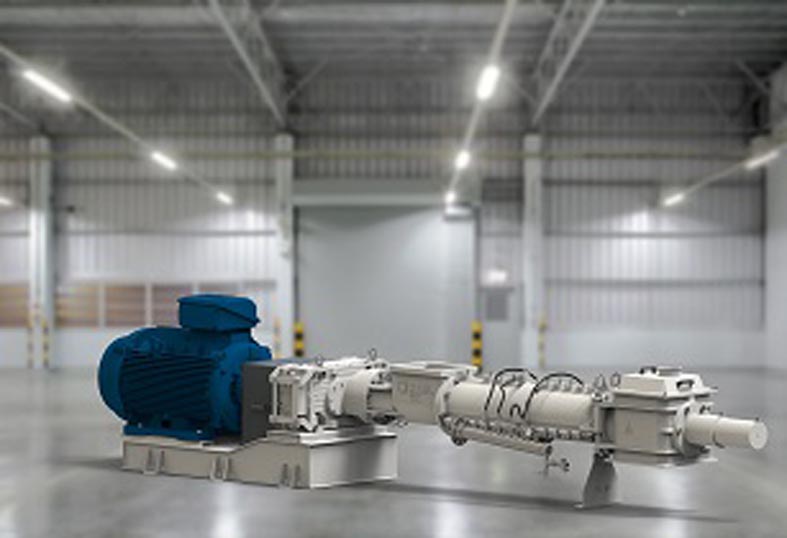 The expander is an all-rounder for a higher feed quality. (Image source: AMANDUS KAHL)
This year's focal points in the area of animal nutrition are hygienisation and better utilisation of animal feed. The machine portfolio of AMANDUS KAHL reflects all these topics.
AMANDUS KAHL will present a 3D model on a scale of 1:5 of the pellet mill 60-1250, which was specially developed for feed production. As an expert in the construction of flat die pellet mills, the company has been developing pellet mills for a wide range of applications since the mid-1920s, above all for the animal feed industry. This pellet mill is specially designed for products of different structure, density, binding power or size. The variety of production options ranges from compound feed that meets the specific needs of the animals to the preservation of green forage that is rich in nutrients.
From classic to all-rounder
The crushing roller mill technology revised by AMANDUS KAHL enables individual recipes in compound feed production. Thanks to flexible setting options, individual feed components such as grain and legumes can be ground as desired so the results always optimally meet the needs of the respective animal species. Whether breaking, cutting, crushing or grinding - the crushing roller mill combines a wide range of possibilities in just one machine. At the same time, the energy input is significantly lower compared to that of the hammer mill.
The expander is an all-rounder for a higher feed quality. It is not only capable of mixing and kneading different components, but also for homogenisation, agglomeration and short-time conditioning. Through the interaction of moisture, temperature and pressure, the technology positively influences the nutritional, hygienic and physical properties of compound feed. Pathogenic germs can be reliably eliminated and the digestibility of individual nutrients can be increased through specific starch modification. The feed refined in this way is more homogeneous, easier soluble in water and at the same time, tastier.
More detailed information about the functions and advantages of the different KAHL machines can be obtained directly at booth 3010 in hall 2.