Attendees interested in the latest technologies and developments should gather for the DLG's presentation on 'Smart Farming' in Hall 9, at this year's Agritechnica event taking place from 12-18 November 2023 in Hanover, Germany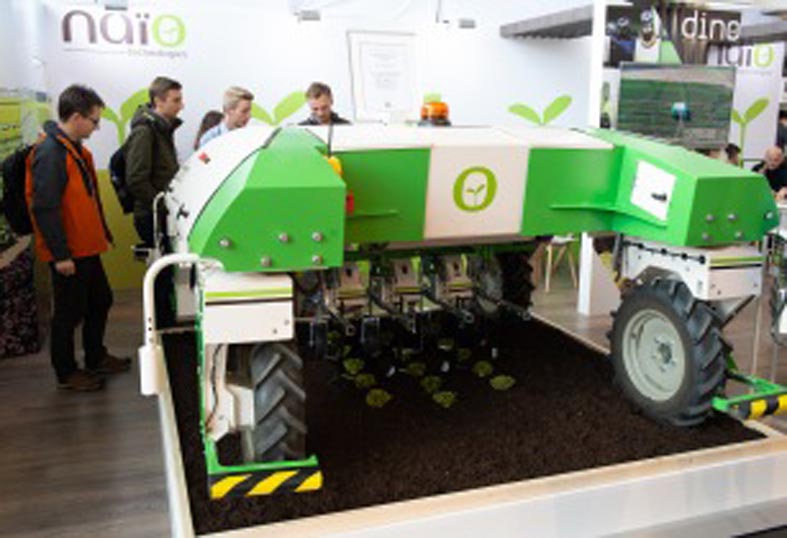 Field robot attracts attention at Agritechnica 2023. (Image source: DLG)
Focusing primarily on automation and connectivity in agricultural production, selected exhibitors will present their smart farming solutions for efficiency and sustainability.
Smart farming solutions facilitate the efficient use of operating resources, reduce the number of work steps, assist with farm management, optimise crop production for the local conditions and help the farm manager make the right decisions.
During the show, live demonstrations covering a wide range of topics including data exchange between machinery and smart farming technologies, and techniques to implement smart farming on farms will also take place.
In addition, smart farming scouts will work with visitors to determine the current state of digitisation on their farms and define the next steps toward further digital support.
For more information, visit: https://www.agritechnica.com/en/