Nearly 2,100 exhibitors from 50 countries so far have signed up for EuroTier 2012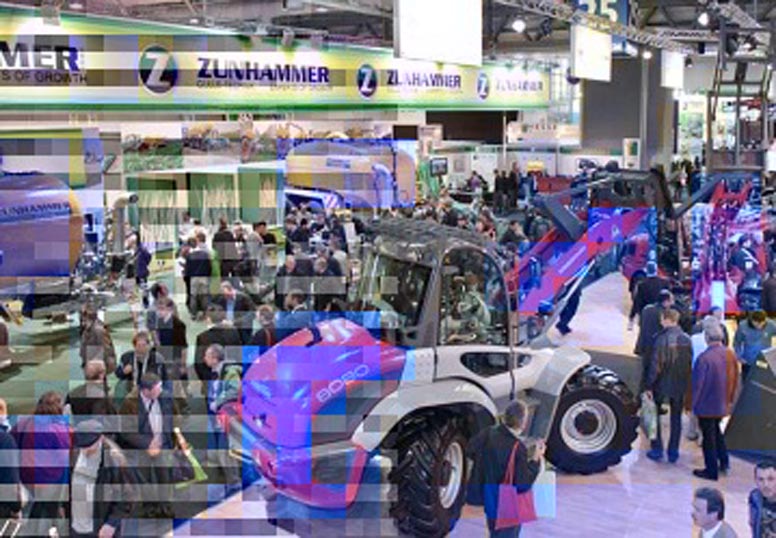 EuroTier 2012 will be held in Hanover from 13 to 16 November 2012. (Image source: EuroTier)
Page 1 of 2
With 30 per cent more exhibition space, the show will be held in Hanover from 13 to 16 November 2012.
The world's top event for animal production specialists, EuroTier is an international and comprehensive information forum for animal production professionals. All the leading suppliers of machinery and equipment for animal production, farm inputs and animal breeding will be presenting a full programme covering all aspects of modern livestock and poultry farming. So far 2,100 exhibitors from 50 countries have already booked stands.
According to the present figures, the international contingent will boast more than 1,000 exhibitors in Hanover, a 25 per cent increase on the last show. This means that nearly half of the exhibitors come from outside Germany.
The Netherlands again lead the field with 176 companies. Strong exhibitor participation is also already evident from France (134), Italy (84), China (75), Denmark (69), Spain (63), United Kingdom (55), Austria (52), Belgium (51) and the USA (36).
"This booking level is well above the figures at a comparable time for the last event two years ago. EuroTier is thus growing into a new dimension," says EuroTier project manager Dr Karl Schlösser. He sees in particular the exceptionally high interest shown by exhibitors from outside Germany with an increase of 25 per cent by comparison with 2010, to be a clear signal for the continuing rise in significance of EuroTier as the turntable for international markets.
"With these exhibitor registration figures EuroTier is further consolidating its position as the world's leading exhibition for animal husbandry and management."
EuroTier 2012 with its comprehensive information package covering all aspects of modern animal husbandry will be an indispensable source of information for farmers. All leading manufacturers and suppliers from the fields of cattle, pig and poultry will be represented in Hanover.
By comparison with previous years more exhibitors have applied for space so far, indicating a growth in the range of exhibits on offer in all these segments, as well as in the exhibition sectors catering to cross-species requirements such as climate control, feed, animal health and veterinary medicine, and in other farm inputs. Outstanding exhibitor interest is also reported for the field of bioenergy with "BioEnergy Decentral".