Catering to the complete needs of the feed sector, the seventh edition of Feed Tech Expo will be arriving in Pune, India, from 27-29 October at the Auto Cluster Exhibition Centre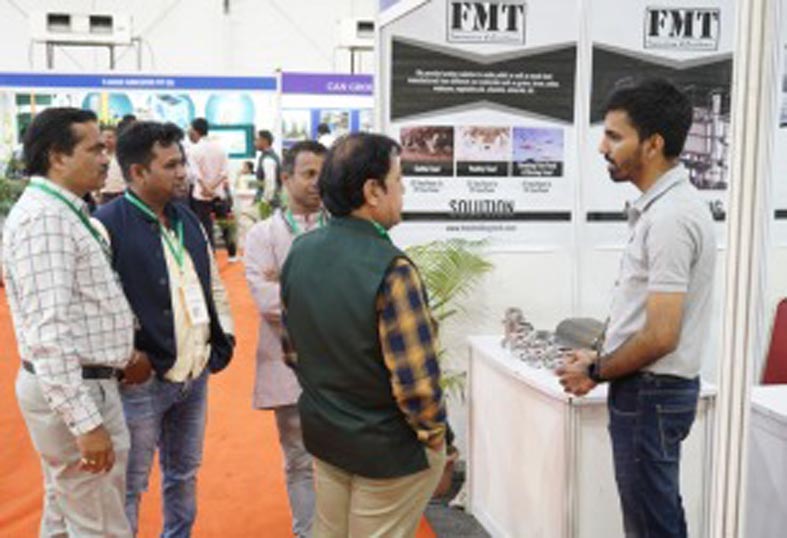 Visitors who travel to Pune will benefit from the wide range of companies on display. (Image source: Feed Tech Expo)
In order to support the blossoming feed market of India (which has reportedly grown from US$4.9bn in 2017 to US$11.4bn in 2023), India's only feed exposition is returning once again, presenting a unique opportunity for the industry to connect and grow. The three-day event will feature a host of exhibitors from leading industry players, providing them with a unique opportunity to reach present and prospective feed clientele from the thousands of attendees from the poultry, dairy and aqua industries.
On the other hand, visitors who travel to Pune will benefit from the wide range of companies on display, representing the entire diverse industry including raw material & nutrition, milling machinery, feed safety technology, animal health, feed manufacturing, ancillary technology, and more. This event will be a one-stop-shop to discover the latest innovations set to define the industry in the years to come.
Previous events have seen the likes of notable names exhibiting such as Bühler, Arunodya, Amul, Virbac, CNH Industrial, Scafco, Siemens, Victam, Knack Polymers, Randox, Tiaano, Thermodyne, and many more.
Beyond the exhibition floor, there will be plenty more to occupy attendees time with a range of roundtable conferences and workshops being held. Across these events, industry experts will define and unpick the trends influencing the market and discuss how to bring the sector forward. Among the topic being singled out for scrutiny are multiplying dairy farm profits with silage; waste-to-wealth in poultry and dairy; digital disruption in the poultry and livestock sectors; FPO success models; changing dairy dynamics; process optimisation; and many more.
"We were a bit sceptical about participating in this exhibition but the footfall and number of visitors from the industry exceeded our expectation. We would certainly think about participating in the next edition," said former participant Neeraj Nehra from Stitchwell Paco.
There are few events that will provide industry professionals with a better chance to deepen their understanding of India's feed market, discover the latest innovations and solutions, and grow their network with suitable partners.
Find out more about the conference at: https://west.feedtechexpo.com/