The sixth International Livestock, Dairy, Meat Processing and Aquaculture Exposition (ILDEX Indonesia 2023) has kicked off proceedings with a series of exciting exhibits and activities for industry professionals to explore the latest advancements in these crucial sectors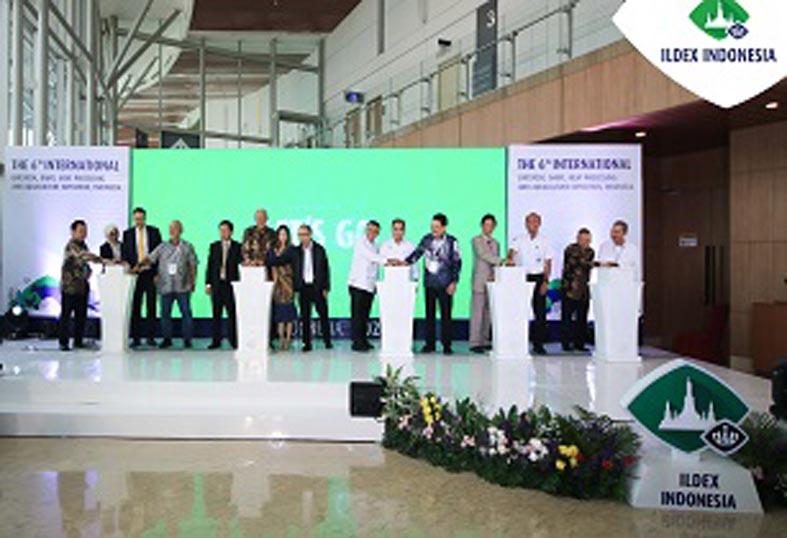 IDLEX Indonesia has opened it doors to three days of networking and exploration for industry professionals to learn about the latest advancements in the crucial sectors. (Image Source: IDLEX Indonesia)
During the opening day, attendees witnessed a series of insightful speeches from key personalities, including Igor Palka, managing director of VNU Asia Pacific, who commented, "ILDEX Indonesia has gathered the leading brands in the livestock industry together. Their expertise and innovation have shaped the industry, and their presence here at ILDEX Indonesia confirms the success of this exhibition as a hub of knowledge and collaboration."
Haeru Rahayu, general director, Ministry of Marine Affairs and Fisheries, and Mr. Nasrullah, director general of Livestock and Animal Health Ministry, Agriculture Republic of Indonesia, delivered an impassioned opening speech focused on the event's central theme of advancing the livestock and aquaculture sectors.
The duo emphasised the strategic importance of the region in propelling the industries forward and reflecting the commitment to growth and progress across the sectors.
VIP attendees, including industry leaders, government officials, international delegates, and leading companies were given an exclusive tour of the event grounds, witnessing the diverse range of products, technologies and solutions on display.
The conference promises to be a grand affair, with highlights including the Meat Pro Conference focusing on the on the topic Sustainable Meat Production: Pathway for Indonesia; the Aquatica Asia Conference on Swimming Through Aquaculture Diseases: Challenges and Solutions with Emphasis on EMS, EHP, IMNV, and WFS; and the HAN Select Indonesia Conference focusing on Maximising the Marketing and Production of Processed Palm Sugar in Indonesia.
All the details surrounding the event can be found here.