The 38th edition of Macfrut, the international trade fair for the fruit and vegetable sector, is being held from 7-9 September at the Rimini Expo Centre, Italy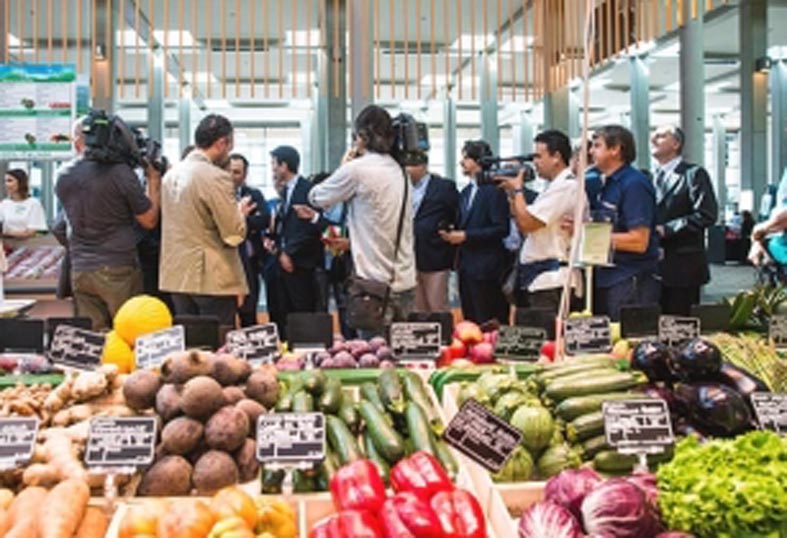 Macfrut is set to be the first major in-person event dedicated to Agri-food in Italy after covid-related cessations across Europe. (Image source: Macfrut)
A total of 800 exhibiting companies are registered to represent, with 160 companies from outside Italy, representing all industry segments (production, technology, machinery, packaging, logistics, services, etc) and 500 internationally accredited buyers.
Macfrut 2021 is set to follow a hybrid format for the run of events allowing participants to attend virtually by registering at macfrutdigital.com. The online platform will offer the opportunity to hold B2B meetings, watch recorded conferences and visit the virtual stands of the exhibiting companies.
The China Day
Macfrut will officially kick off on 6 September with a virtual preview dedicated to China. The China Day will be hosted on the macfrutdigital.com platform and is organised in collaboration with the Agricultural Trade Promotion Centre (ATPC), the Chinese government body that promotes agricultural products. A dedicated area for B2B meetings has been set up as well as the second edition of the Italy-China Forum, which will be the largest event for trade exchanges with China ever held outside of the country. The exhibition area will be divided into two pavilions: the China pavilion, which will feature 111 Chinese companies representing leading producers from 20 provinces.
All virtual stands will remain online during Macfrut and will be visible in English, Chinese and Italian, while an English-Chinese interpreting service will be available to exhibitors and buyers during B2B meetings.
International conferences
International conferences are scheduled to take place at the centre and the programs are set to be recorded and made available online for virtual participants.
The Italian Berry Congress, a new addition to Macfrut 2021, promoted by Ncx Drahorad and ItalianBerry.it in cooperation with Macfrut, will be held on 8 September. The event will focus on experiences in the berry industry, shared by participants from the world's main production and marketing areas. The event aims to be the confluence for nurserymen, producers, packers and large-scale retailers.
The Biosolutions International Forum, aimed at bringing together the Mediterranean production chains and the world of biostimulants, will take place on 9 September. Both events will include an exhibition and a conference.
The fourth edition of the International Asparagus Day will be held throughout Macfrut. The three-day exhibition with conferences, field demonstrations and technical visits to companies dedicated to the entire asparagus industry.
A Covid-free trade fair
In accordance with the Covid-19 measures taken by the Italian government, Macfrut will only be accessible to those who have a Green Pass or an equivalent international certificate. Those who do not possess the required documents will be able to take a rapid test at the exhibition centre at either of the two entrances.