After organising ILDEX Vietnam and ILDEX Indonesia for nearly 20 years, VNU Asia Pacific joins forces with Deltaman, announcing a new show, 'ILDEX Philippines' in co-location with the 'Philippines Poultry Show', scheduled from 9-11 August 2023 at SMX Convention Centre in Manila, Philippines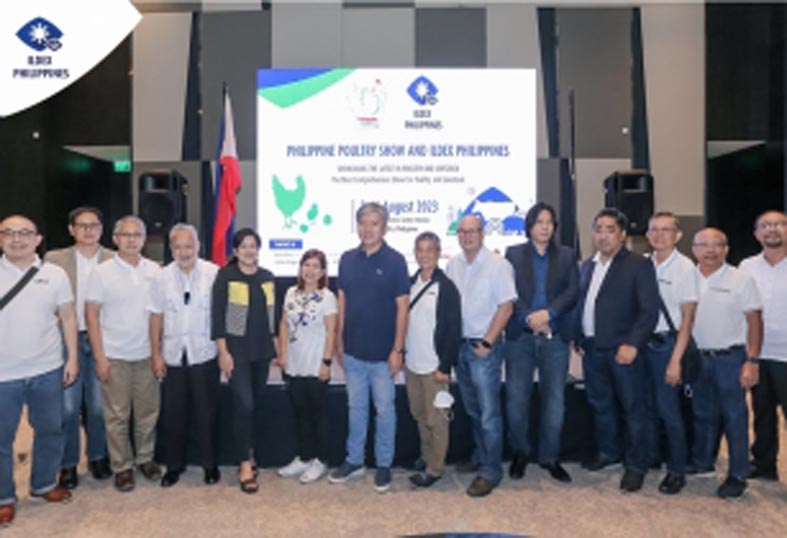 VNU Asia Pacific joins forces with Deltaman, announcing a new show, 'ILDEX Philippines' (Image source: VNU Exhibitions)
Following Thailand and Indonesia, the Philippines is one of the fastest-growing emerging markets, and the third largest economy in Southeast Asia by nominal GDP. It is primarily considered a newly industrialised country, with an economy transitioning from one based on agriculture to one based more on services and manufacturing.
"ILDEX Philippines 2023 will reflect the market's high levels of demand and opportunities for the players entering the market, and ILDEX Philippines will be part of the VIV worldwide portfolio" said Panadda Kongma, director of Agribusiness and Operations, VNU Asia Pacific.
Over the last 20 years, ILDEX has had great success in Vietnam and Indonesia. Kevin Zhao Bo, project manager of ILDEX Vietnam & Philippines, VNU Asia Pacific expressed his excitement about bringing the ILDEX brand to a new destination that had a dynamic market with great potential for the livestock industry. "Our partner, the Philippines Poultry Show, already had established a solid base in the poultry sector over the past 10 years, and ILDEX will be adding more elements including swine, dairy, aquaculture etc. to this platform. We look forward to a successful partnership with the Philippines Poultry Show," added Zhao Bo.
Over the years, the Philippines Poultry Show has not only grown bigger in size, but is also becoming even better in terms of features and exhibits, so much so that it has now become a much-awaited event for poultry industry stockholders, exhibitors and the general public.