VOG, a consortium of South Tyrolean fruit growers' co-operatives, headquartered at Terlano (Bolzano) and one of Europe's biggest apple producers, participated at Fruit Attraction, the important international fruit and vegetable industry trade show held in Madrid from 5 to 7 October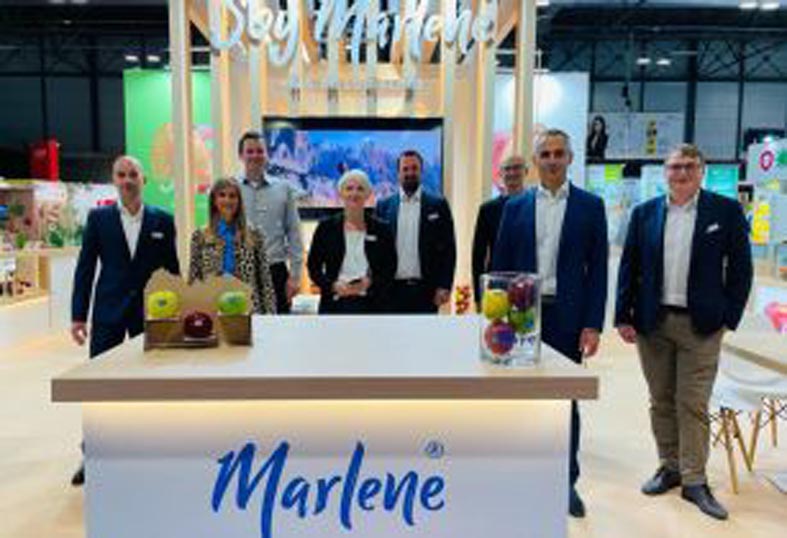 Fruit Attraction was an opportunity for the consortium to draw its first conclusions at the start of the new apple season. (Image source: VOG)
After the exclusively digital version of the show held last year as a result of the pandemic, this year the pavilions of IFEMA welcomed exhibitors and visitors in person in what was an important sign of recovery for the entire industry.
VOG's CEO Walter Pardatscher said, "We were really happy to be back in Madrid for Fruit Attraction, a key trade show for us because it enables us to present all of our latest products and solutions for the new sales season to lots of international buyers and the industry press. The Spanish market is very important for us, the Marlene® brand is very successful and popular with consumers in this country, in fact it is the best-known brand in the entire fruit and vegetable sector".
According to VOG, Fruit Attraction was an opportunity for the consortium to draw its first conclusions at the start of the new apple season. Klaus Hölzl, VOG sales manager explained, "We are right in the middle of the harvest at the moment and after finishing with the gala, which opened the season in mid-August, we are now proceeding with other varieties like Golden Delicious, Stark, Granny Smith and Kanzi. The overall quality is certainly very good. As for the start of the campaign, feedback has been very positive and distribution has been very dynamic from the off in all of the main markets. Sales are proceeding smoothly and all the signs point towards a positive first part of the season".
The new development that the consortium illustrated to visitors at its stand was the new "Marlene communication" campaign on the theme of the 4 seasons, with a new video dedicated to the 'Daughter of the Alps' apple. First presented at the Venice Biennale, the commercial was first aired on 22 September and is broadcast in Spain, Italy, Malta and Cyprus, both on TV and at the cinema.
Hannes Tauber, marketing manager of the VOG Consortium said, "The new commercial has also been well received here in Spain, a very important market for our apples. The commercial expresses the Marlene universe through sounds and images recorded over an entire year, and is creatively produced with an innovative cinematic style. It shows how the intensity of the seasons in our apple orchards create the ideal climatic conditions for bringing out the best of all our varieties of blue sticker apples."