Every two years Bangkok briefly becomes the epicentre of the Asian livestock industry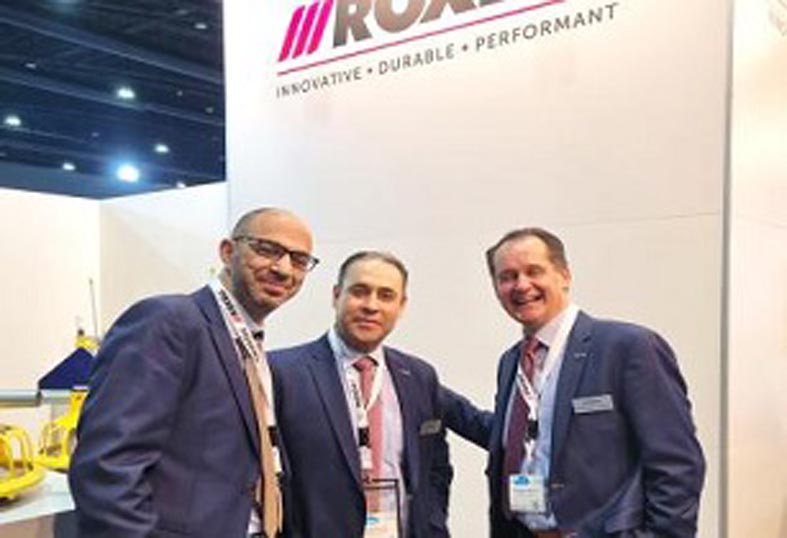 Roxell at VIV Asia 2023. (Image source: Roxell)
VIV Asia is the largest trade show in Asia that is fully dedicated to the intensive livestock industry, from feed production to house equipment. For Roxell, it is also an extremely important trade show for introducing the market to their new product innovations.
360° range for house equipment at VIV Asia
Last year, the company launched a few important innovative products as part of their 360° portfolio for poultry and pigs. VIV Asia was also the first trade show where they revealed their digital plan for the future with the Advanced Connected Environment. See an overview of Roxell's new product innovations at VIV Asia:
Durability and convenience with the Fortena chain feeding system
Roxell recently launched the Fortena chain feeding system for broiler breeders in the production period.
The company's feeding experts worked on the design of the chain, feed trough and corner wheels. The feed remains intact better and the hens get to the feed more easily. Moreover, the new corner wheels require hardly any maintenance. Finally, high-quality materials and techniques are used to guarantee the longevity for which Roxell is known.
Oxsano tunnel fan for economical energy consumption
Energy consumption is an important focus for a farmer to keep running costs under control, due to the unpredictable nature of energy prices in the long run.
Variable speed fans are therefore a good choice for this since a motor that adjusts the speed to the actual need will consume much less energy. The Oxsano tunnel fan is therefore a durable choice in the long term, also thanks to the corrosion-resistant materials. In addition, the direct drive motor completely eliminates the need to replace or repair a belt.
The premium dispenser for feeding sows
Roxell also recently launched an updated Dos7 dispenser that has features to make farmers' lives easier and feeding times calmer.
This premium dispenser is designed for modern pig farming. The R&D department built an entirely new dispenser aimed at perfecting feeding. With optimised dispensing methods, the feeder avoids supplying too much or too little deed, thus increasing savings. As an added benefit, the dispenser is easy to clean.
Work more efficiently with the Roxell Advanced Connected Environment
The most recent launch was the Roxell Advanced Connected Environment, which is a digital umbrella that encompasses all of the smart products that are being launched within Roxell's 360° product portfolio. This new step in the innovative product range enables poultry and pig farmers to prepare for the future and clears the way for the efficient integration of Roxell's innovations.
With the Roxell Advanced Connected Environment, it enables poultry and pig farmers to work more efficiently, save time, and reduce labour and maintenance costs with their connected iQon controller from a computer or smartphone.