Around 1,500 delegates hailing from 60 countries, including Bangladesh, India, Japan, United States, as well as the Philippines were present at the sixth edition of the International Rice Congress which took place from 16-19 October 2023 in Manila, Philippines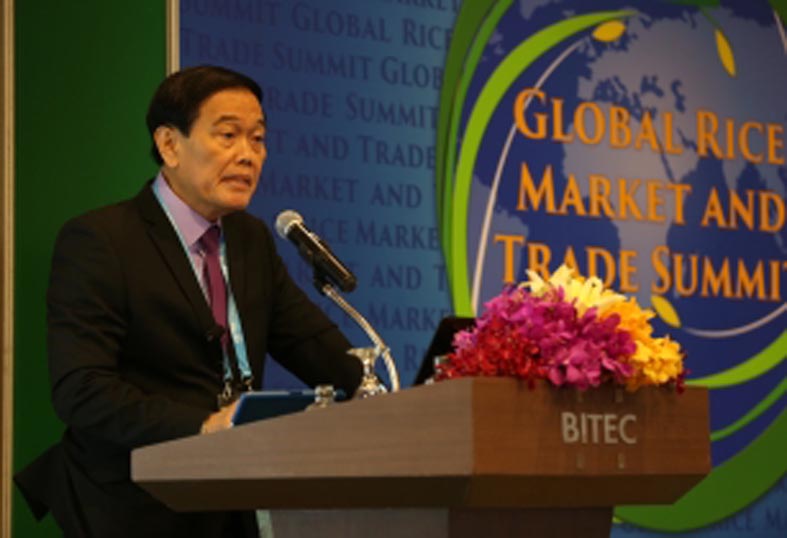 The International Rice Congress addresses the future rice market. (Image source: DLG)
With its central theme 'Accelerating the tansformation of Rice-Based Food Systems: From Gene to Globe,' the International Rice Congress 2023 highlighted solutions and innovations that could help address critical issues on agriculture and climate change, food and nutrition security, environmental sustainability, and human and economic development.
More than 1,000 science-based presentations, including eight plenary keynote speeches, specialised conferences and an exclusive 40-company trade show were delivered, along with more than 500 technical seminars. During the intervals between presentations, attendees explored rice equipment and practical solutions.
Eight cross-continental keynote speakers, all thought leaders in the rice sector, set the tone for the conference. More than 100 parallel sessions, each with up to seven international experts, offered in-depth analysis and research updates on technical subjects in the whole rice value chain, from plant breeding and pest, weed, soil and water management to mitigating Greenhouse Gasses (GHG) emissions and climate-risk strategies, as well as analysing the world market and trade restrictions.
In addition, around 512 posters offering a summary of research work from PhD students, groups of early-career scientists and public and private researchers were set up in the reception hall as exhibition panels.
For more information, visit: https://irc2023.irri.org/program-at-a-glance