Tractor of the Year (TotY) has named its finalists for the 2022 edition during an online event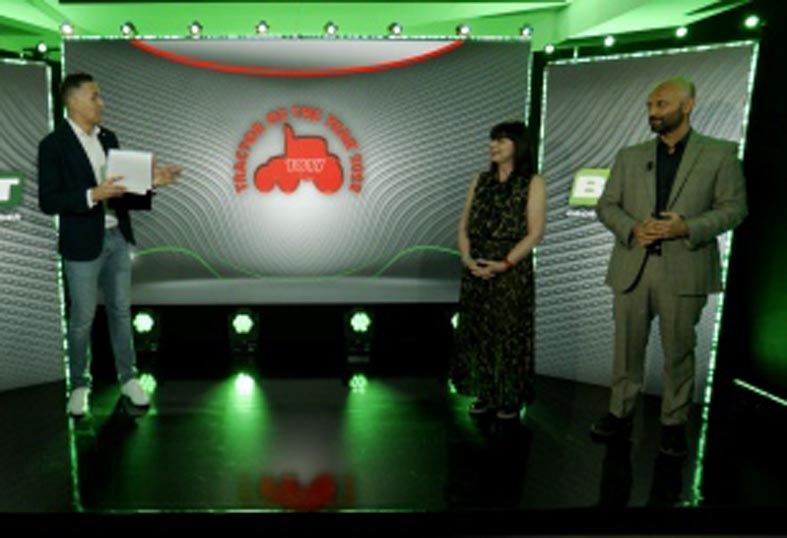 There are fully 14 tractors in competition divided into three categories. (Image source: BKT)
For the second year, off-highway tyre specialist BKT is supporting the TotY event as a sponsor. BKT looks to the future of the sector and focuses on the concrete responses which every agricultural business needs to meet the challenges of an increasingly competitive sector. BKT shares with TotY the focus on innovation in agricultural mechanisation, the sharing approach, the cutting-edge.
Lucia Salmaso, CEO at BKT Europe, said, "Tractors mean everything in agriculture and tires mean everything for tractors. They are the only contact point with the land, the object which transforms tractor power into traction. TotY is the right place for us!"
As every year there are four categories for the award.
It starts with the classic Tractor of the Year open to all tractors and for which this year the candidates are: Case IH, John Deere, Massey Ferguson, New Holland and Valtra.
Second category is Best Utility, for multifunction tractors and the participants are Claas, John Deere, Landini, Massey Ferguson and Valtra.
Third category: Best of Specialised for tractors which work vineyards, orchards, hillsides and mountains. The competitors are Antonio Carraro, Carraro Tractors, Ferrari and Reform.
Last category: Sustainable TotY which rewards the best tractor from the first three categories in terms of sustainability and the competitors are: Antonio Carraro, Carraro Tractors, Case IH, Claas, John Deere, Ferrari, Landini, Massey Ferguson, New Holland, Reform and Valtra.
"This year too TotY will be fascinating and full of surprises," said Fabio Zammaretti, president of Tractor of the Year. "There are fully 14 tractors in competition divided into the three categories and all the finalists also take part in the special award, Sustainable TotY. As always the evaluation of the tractors in the competition will be based on precise technical parameters, with a particular focus on innovation and sustainability. This is all alongside BKT which I thank. We are sharing the experience of the new digital editions."
Among the participants are some new names in the running for Tractor of the Year 2022 and this makes the competition even livelier and more stimulating. Another innovation are the digital episodes to be broadcast on the TotY Social Media and made by the press network for the award with analyses from all of Europe regarding agricultural trends, technology and much more.
The real innovation for 2022 will, however, be the live meeting which this year will allow TotY to rewards the winners in person and display their models at the EIMA exhibition in Bologna from 19-23 October.