VIV MEA, the international Feed to Food trade show for the Middle East and Africa, is scheduled to make a return on 23-25 November 2021 at ADNEC in Adu Dhabi, UAE for its third edition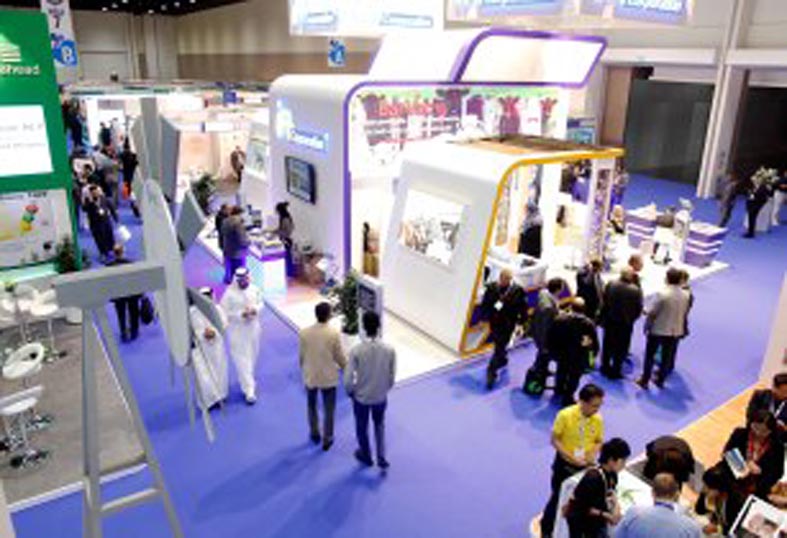 The event is planning to bring business verticals of all species under one roof. (Image source: VIV MEA)
According to VIV, the event is a display of new technologies and market trends particularly for the MEA and Africa region. Despite the global pandemic situation, about 500 exhibitors are registered to exhibit with 17,500 sqm gross space and 8,000 expected visitors are the figures for the upcoming show.
Multiple Feed to Food businesses under one roof
Feed and animal health are two of the vital factors driving the animal protein chain and VIV MEA is expected to bring together the industry and also the rest of the supply chain including farm production, breeding, hatching, processing and more.
According to VIV, about 500 exhibitors from more than 40 countries are scheduled to exhibit featuring companies like Al Dahra, Andritz, Biomin, Big Dutchman, Buhler, Cobb, Elanco, Jamesway Incubator, Moba, Salmet and many more.
The event is planned to bring business verticals of all species under one roof such as the dairy, fish, poultry, eggs, cattle, calves, goat and camels and with new products showcase, many of them for the first time since the pandemic. The event is also said to host more than 20 conferences and technical seminars.
Global and regional partners of VIV MEA 2021 include ADAFSA, Ministry of climate change andenvironment, DPC, NABC, GDF, EVA, Hub Orange, FAVA and many more. VIV MEA, said it is firmly focused on the animal husbandry supply chain and is also a part of the first 'Abu Dhabi Agriculture and Food Security Week' by the ADAFSA.
The emirate of Abu Dhabi has eased travel restrictions and all the visitors to the exhibition are required to be fully vaccinated to be granted access.
For more information and registrations, visit www.vivmea.nl