Dinnissen Process Technology will exhibit its latest solutions in the pet food, feed and food industry during VIV Asia in Bangkok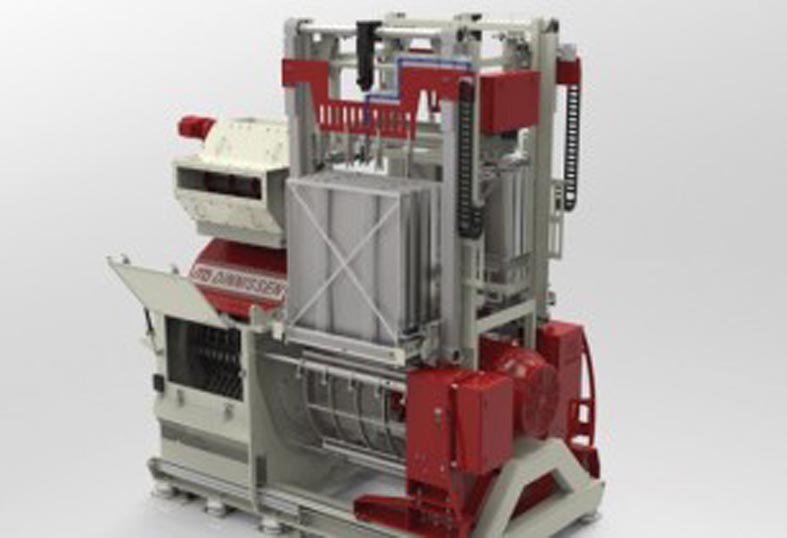 Hamex Hammermill aims to make changing the screens easier and quicker. (Image source: Dinnissen)
Aiming to further expand business in the South East Asian region, the company will showcase Pegasus Thermidor Mixer, Pegasus Vacuum Coating system, Hamex Hammermill, Pegasus Wingdoor Mixer, Dinnissen productivity platform (DPP), Sample Carousel and others.
Pegasus Thermidor Mixer: for sanitation of mash feed
Feed producers are challenged to deliver a healthy feed that is free from undesired pathogens. The natural way to sterilise a product is by means of heat treatment. Mash feed, however, is usually produced in a cold process. Dinnissen developed the Pegasus Thermidor Mixer to deal with this challenge.
Pegasus vacuum coating system
With present-day systems, different fluids from low to high doses can accurately be sprayed on the product. It is also possible to apply multiple layers of liquids and powders onto granules and extruded products.
Hamex Hammermill
This makes changing the screens much easier and quicker, which increases the production capacity by 20 per cent. Designed, built and tested by Dinnissen in our in-house facilities.
Pegasus Wingdoor Mixer
The Pegasus Mixer can now be supplied with large wing doors, for easy access. Apart from efficient and effective cleaning due to the improved accessibility, wing doors offer a huge advantage for inspection and cleaning purposes.
Dinnissen productivity platform (DPP)
The cloud-based Dinnissen Productivity Platform is designed to reduce downtime, boost productivity and gain insight, using a computer, smartphone or tablet to stay up-to-date on the performance of your process. It offers a user-friendly way to connect to your machines around the world, with very high levels of security.
Sample carousel enhances Dinnissen sampling systems
Dinnissen Process Technology designed a solution for customers who need to be 100 per cent sure about their product quality and maintain the level over longer production runs.
Arifin Salimin, chief representative officer of Dinnissen Asia, will be present at the VIV show in Bangkok.