During the Holland Inspiration Congress at VIV Asia in Bangkok, Thailand, five innovative Dutch farmers shared vision and stories with the audience how they manage to run their business in a different way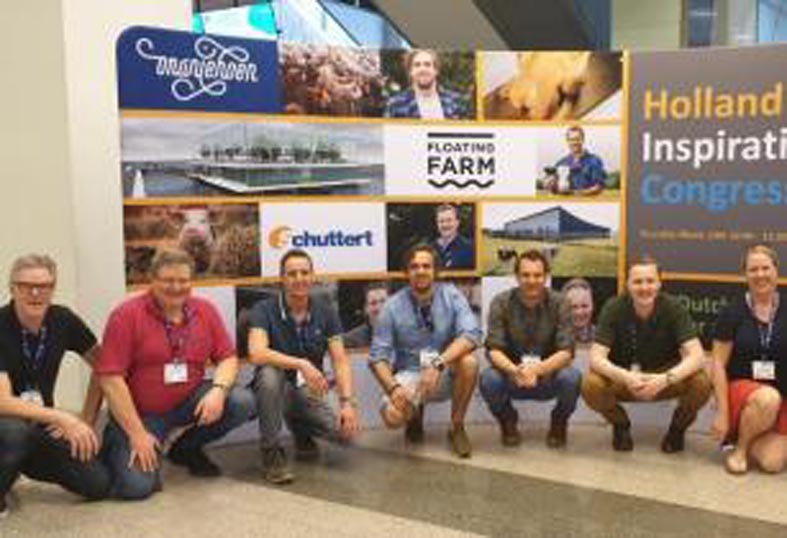 Dutch farmers and team. (Image source: "Kip van Oranje" innovation platform)
Initiated by the "Kip van Oranje" innovation platform, they focused on circularity and sustainability and the full coverage was on poultry, pig and dairy production.
The Netherlands has been a leading country in innovation in agriculture for decades. The export value of agricultural produce is tremendous and Dutch agricultural technology is found everywhere around the world.
"We are convinced that The Netherlands will keep its position as a leading country in innovation in the livestock sector", said VIV Global Director Ruwan Berculo.
"We have our roots in The Netherlands and we must keep telling and conform to the world that we truly have innovative technology to offer. For that reason, we invited those five farmers to tell their stories. Prove that they manage to make a living in a different, but successful way. During the show, we have established good contacts with professional parties in this sector, both on the production as well as on the retail side," Berculo added.
This Holland Inspiration Congress was furthermore endorsed by other parties, like the Dutch Government, Wageningen University, GD and the agribusiness.
Frederik Vossenaar, representing the Dutch Ministry of Agriculture, commented, "These five are highly motivated and dedicated farmers that have built their farms around innovative ideas and future proof sustainability."
"They connect to consumers in an impressive manner. These farmers can make a decent living without getting trapped in a downward spiral for the lowest cost price. It can inspire other farmers worldwide. It is a different way of thinking and these farmers are fully aware of that. There's no other choice but finding new ways in agriculture."