Meyn will participate in the international trade show from feed to food for Asia 2019 which takes place at the Bangkok International Trade and Exhibition Centre (BITEC) from 13-15 March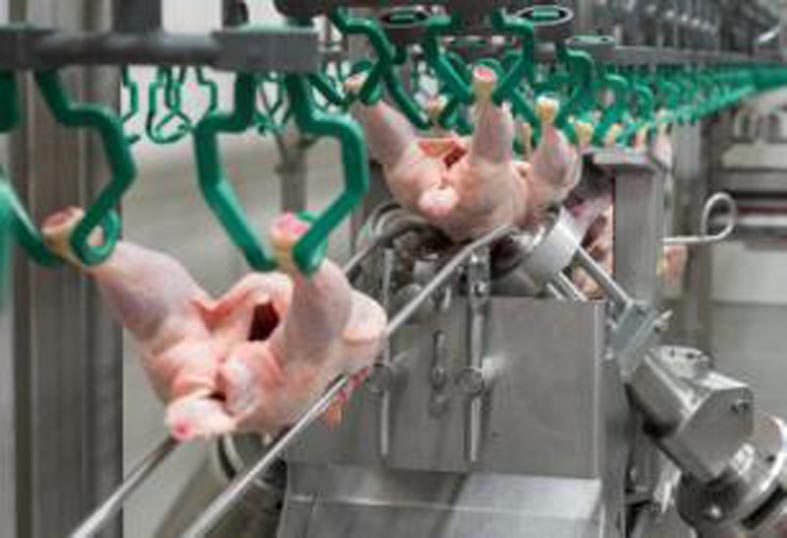 Wing cutter HY. (Image source: Meyn)
At VIV Asia, Meyn shows its latest technology in processing equipment from evisceration to deboning for a wide variety of line speeds and bird sizes.
For the poultry processing industry, labour has now become a critical issue with rising poultry consumption while unemployment rates are low. Poultry processors around the world, face many labour challenges.
During the trade show, Meyn will present innovative solutions that address labour challenges such as labour shortage, labour safety and quality and consistency of working.
Quality leads to profitability
Meyn automatic feet selection system provides a fully automated process complete with camera and product sensing equipment and now complemented by an automatic ejection machine. Grading and sorting take place in real time, and animal welfare data is captured to comply with local regulations. Reduce manual work, deliver consistent quality and increase your margins.
More consistency in poultry processing
Meyn shows the latest innovation for the Physic cut-up line M3.0 for an unchallenged performance within numerous modules that can process up to 7,500 birds per hour. The new design of modules provides top performance both in accuracy and quality of cuts with a weight range from 1.0 to 3.2 kg for grillers.
The Physic cut-up line can be complemented with the newest Meyn Quality grading system M2.0 that been thoroughly upgraded with a more hygienic design featuring LED lighting and advanced camera technology providing the clearest possible high-resolution images of each processed bird.
High level of productivity with minimal labour
Customers experience unique benefits from the unrivalled Meyn Rapid Plus breast deboning series M4.1; it's still the only solution available that can harvest all fillets and tender products automatically at the highest capacity. The result is a significantly minimized dependency on labour skills and labour availability with increased capacity up to 7,000 bph while reducing the footprint up to16 per cent.
The modular design and set up aim to allow for an optimum TCO while saving up to 33 full-time employees per shift. The Meyn Rapid Plus breast deboning series have been globally accepted and proven to be the best that money can buy.