Agribusiness major Cargill Inc has sold about 32,000 tonnes of Indian wheat to Indonesia's Bogasari flour mills in the first large shipment of the grain to Asia in at least seven years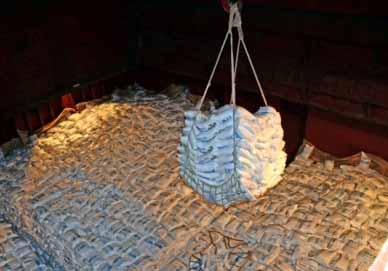 Cargill Inc has sold nearly 32,000 tonnes of Indian wheat to Indonesian firm. (Image source: cargill.com)
Asian buyers, including Indonesia, are looking to buy Indian wheat as rising global prices have made shipments from Australia, the United States and Canada expensive.
India lifted a ban on wheat exports in September but shipments have picked up in recent weeks as a rally in global prices and a weaker currency made Indian wheat competitive in the world market.
India, the world's second-biggest wheat producer, is struggling to trim bulging stockpiles that have filled up its storage facilities after the bumper harvests of recent years. Indonesia was one of the biggest buyers of Indian wheat when the country was last selling wheat in 2004 and 2005.
India has been selling smaller cargoes in containers to Asia since September but this is the first bulk export since at least 2005. India imposed a formal ban on exports in 2007. Indonesia is forecast to import 6.8 million tonnes of wheat in 2012 to 2013, up from 6.4 million shipped a year ago.
Indonesia buys the bulk of its wheat from Australia but rising prices have forced millers to turn to alternatives.