The US Food and Drug Administration (FDA) released Guidance for Industry #263, which requires drug manufacturers to change labels on antibiotics for all animals to require a veterinary prescription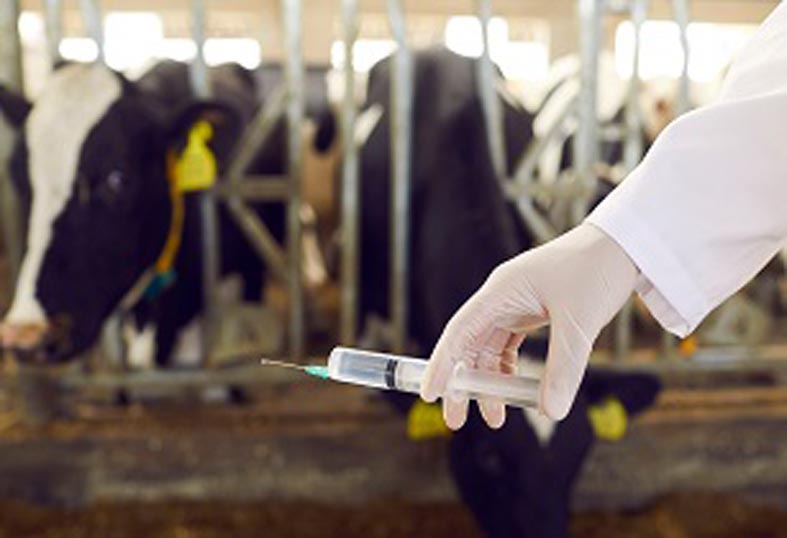 Starting 11 June 2023, animal owners will be required to have a veterinary prescription to purchase antibiotic. (Image source: Adobe Stock)
Starting 11 June 2023, animal owners will be required to have a veterinary prescription to purchase antibiotics. Antibiotics will have to be purchased from a licensed pharmacy, as they will no longer be available for purchase over the counter.
Feed stores will have to be licensed to accept prescriptions. To get a prescription for antibiotics, veterinarians should be contacted.
The changes come as part of a broader effort by FDA to combat antimicrobial resistance (AMR), a serious threat to animal and public health. Antimicrobial use in humans, animals, and horticulture can contribute to the development of AMR. Using antimicrobials judiciously, in all settings, can help slow the rate at which AMR develops.
After animal drug sponsors make the changes recommended in GFI #263, farmers and ranchers would still have access to appropriate antimicrobials to address animal health issues by consulting with a licensed veterinarians they have established a valid veterinarian-client-patient relationship (VCPR). Just because a drug is prescription status, it does not necessarily entail the requirement to purchase it directly from a veterinarian.
Although certain state requirements may also apply, it is possible to purchase prescription animal drug products from various suppliers or distributors with a valid prescription provided by a licensed veterinarian.
GFI #263 has a two-year implementation period that began 11 June 2021. To provide for a more predictable timeline for when revised (prescription) labels are expected to enter the market, the affected drug companies should make plans to ensure that, after 11 June 2023, all new product entering distribution channels be labelled as prescription products.
FDA intends to allow existing inventory of OTC-labelled product that may already be in distribution channels to deplete.