A regional seed cooperation agreement among India, Bangladesh and Nepal would hasten the release and dissemination of rice varieties to benefit farmers in the region, according to International Rice Research Institute (IRRI)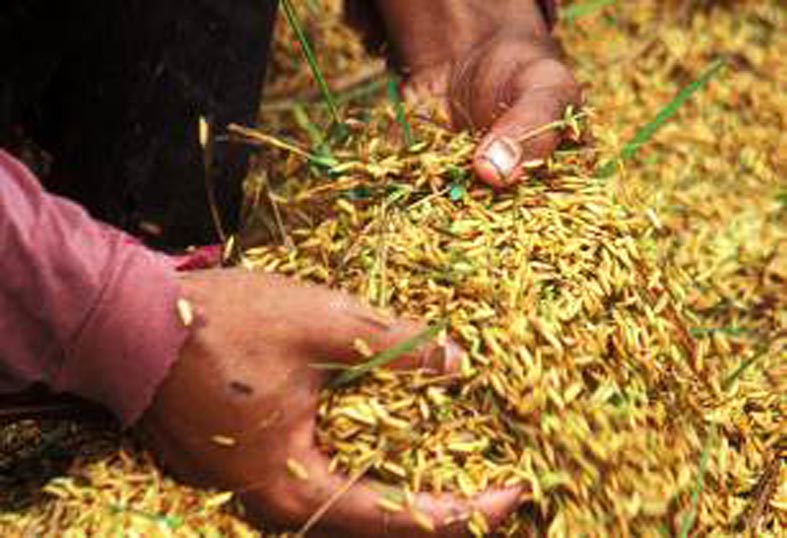 IRRI said that the cooperation will save a lot of resources and shorten the time required for a variety to be released in one country. (Image source: IRRI)
The agreement was a result of discussions among officials of the three countries, convened by the through IRRI's Stress-Tolerant Rice for Africa and South Asia (STRASA) project.
Abdelbagi Ismail, principal scientist at IRRI and leader of the STRASA project, said, "The regional cooperation system is the most suitable platform for India, Bangladesh, and Nepal because they share similar agroecologies and borders.
"With this seed cooperation system, a rice variety that is tested, approved, and released in one country can also be released simultaneously in another, provided that they have the same agroclimatic conditions."
The regional seed cooperation is expected to save a lot of resources and shorten the time required for a variety to be released in one country. If a country released the same variety released in another country, it would save a significant amount of time required in the breeding process. Varieties developed through marker-assisted breeding takes two years while it takes seven years or more for varieties developed through conventional breeding.
"In fact, several varieties released in one country are already popular in another. For example, BR11, BRRI dhan 28, and BRRI dhan 29, modern high-yielding rice varieties released in Bangladesh, are now widely grown in eastern India," he added.
Indian varieties are currently estimated to be planted in more than 21 per cent of the rice area in Bangladesh. Some Indian rice varieties such as Swarna, Sarju 52, and Samba Mahsuri were popular in Nepal.
According to Ismail, the agreement on regional seed cooperation was reached because these three countries have well-established research and rice varietal development programmes. Moreover, they share similar guidelines for varietal evaluation and release, the researcher noted.
The Indian government has been taking the initiative to implement the regional cooperation agreement. Several varieties released in Bangladesh such as BINA dhan 8, BINA dhan 10, BINA dhan 11, and BINA dhan 12 are in the queue to be released in the states of West Bengal, Assam, and Odisha in India.
Sukha dhan5 and Sukha dhan6, drought-tolerant varieties released in Nepal, are being considered for release in Indian states of Uttar Pradesh and Bihar.