Scientists from the Philippine Space Agency (PhilSA); Space Information Infrastructure Bureau (SIIB); the Department of Agriculture (DA); and Bureau of Agricultural and Fisheries Engineering (BAFE), are preparing to conduct a joint research to map and monitor crops and farm to market roads in the country using satellites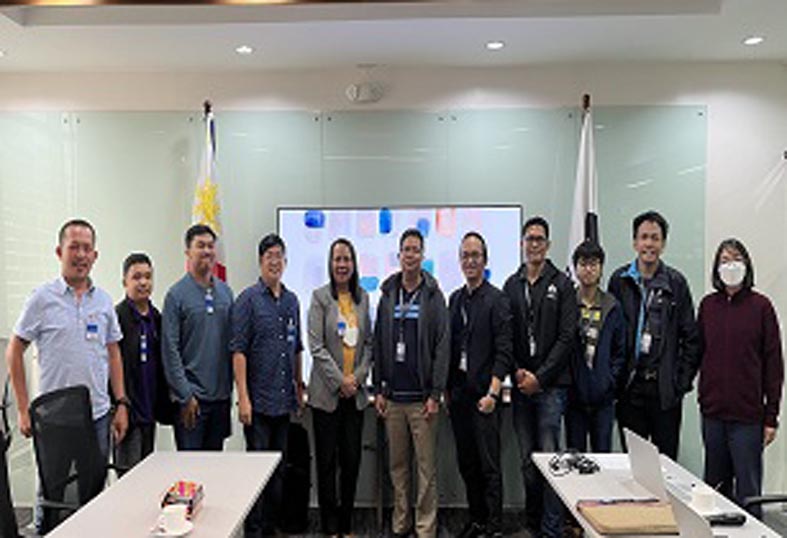 Representatives of PhilSA SIIB and DA BAFE during their April 2023 coordination meeting. (Image source: Philippines space agency)
Coordination meetings between PhilSA SIIB and DA BAFE were held in March and April, where the agencies discussed coming up with a Collaborative Research Agreement (CRA) that will initially look at the farming of corn in Pampanga or Isabela, onion faming in Nueva Ecija, and the location and utilisation of farm to market roads in Pampanga or Nueva Ecija. The study will focus on corn and onion to generate geodatabases on the said crops. Meanwhile, the pilot sites in Region III were selected for their large farms of corn and onion.
"Geolocation will enable more comprehensive analyses of crops on a larger scale by integrating it with other Earth observation data. This will provide, at the minimum, delineation and area statistics of these crops. More complex research, meanwhile, can produce information like cropping calendars, yield estimation, and damage assessments due to disasters such as drought and typhoons," explained Arlo Jayson Sabuito, science research specialist II of PhilSA Space Data Mobilisation and Applications Division (SDMAD).
The collaborative research is set to kick off this year and is envisioned to help the government, non-government organisations, and farmers to make informed decisions on securing the country's food production.
Read about The Philippines President's efforts to increase the country's food security here.