The Digital Economy Promotion Agency (Depa) has unveiled its plan to launch an innovative initiative called 'One Drone, One Community'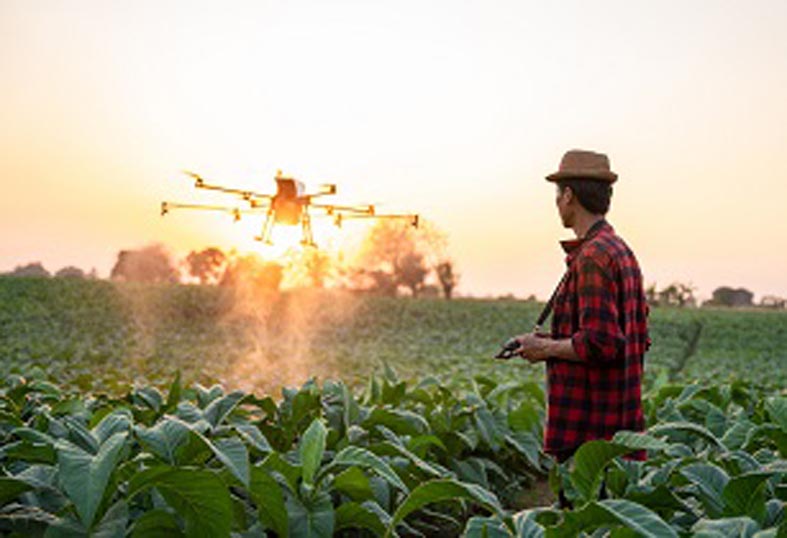 The project aims to equip communities with large drones and provide training in drone maintenance to encourage the advancement of smart farming. (Image source: Adobe Stock)
The project aims to equip communities with large drones and provide training in drone maintenance to encourage the advancement of smart farming. With a planned start date in July and support from the Digital Economy Fund, Depa envisions an economic impact surpassing US$23.7mn across 500 communities.
To proceed with the project, Depa president and chief executive, Nuttapon Nimmanphatcharin, emphasised the need for approval from the National Broadcasting and Telecommunications Commission, and the Civil Aviation Authority of Thailand. The agricultural sector, which involves nearly half of the country's population, faces various challenges such as land ownership disputes, heavy debts, and limited access to technology. Unfavourable weather conditions further contribute to low productivity, resulting in agriculture's contribution to GDP falling below 10%. Farmers also lack control over the selling price of their produce in the global market.
Nuttapon discussed how the project could effectively address these issues by utilising large drones. These drones have the potential to reduce working hours, lower operational costs, and enhance productivity. Through precise programmable control systems, the time required for crop spraying per unit of land (rai) could be reduced from the current 30 minutes to just two minutes. Moreover, the use of drones can minimise farmers' exposure to chemicals while increasing productivity by an average of 15% per rai.
Under the project, each interested community will receive a drone. A community may consist of 20 farmer households, and Depa will contribute a 60% subsidy toward the drone's cost, with the remaining amount being the community's responsibility. Financial assistance can be obtained from the Bank for Agriculture and Agricultural Cooperatives, a partner in the project, or other financial sources.
Initially, the project aims to cover 1.25 million rai of agricultural land nationwide. In addition to providing drones, the initiative will offer training courses in drone control for 1,000 trainees across five regions, as well as drone repair training for 100 technicians. Furthermore, five drone-controlling skills development centres will be established, and 50 community businesses related to drone services and repair will be promoted in five regions.
The One Drone, One Community project is regarded as the first nationwide promotion of drone usage in Thailand's agricultural sector. It aims to create an ecosystem that involves all stakeholders in smart farming, including farmers, communities, regional small businesses, technicians, and individuals. Nuttapon believes that optimised drones for smart farming can cater to specific farming processes, potentially leading to the development of big data within the agriculture sector, as reported by the Bangkok Post.
For more on Thailand's entry into smart farming, click here.