Boston-based Indigo Ag, Inc, a company dedicated to harnessing nature to help farmers sustainably feed the planet, and Mahyco Grow™, an agri innovation provider in India, have launched a joint venture to provide growers across South Asia access to cutting-edge seed treatments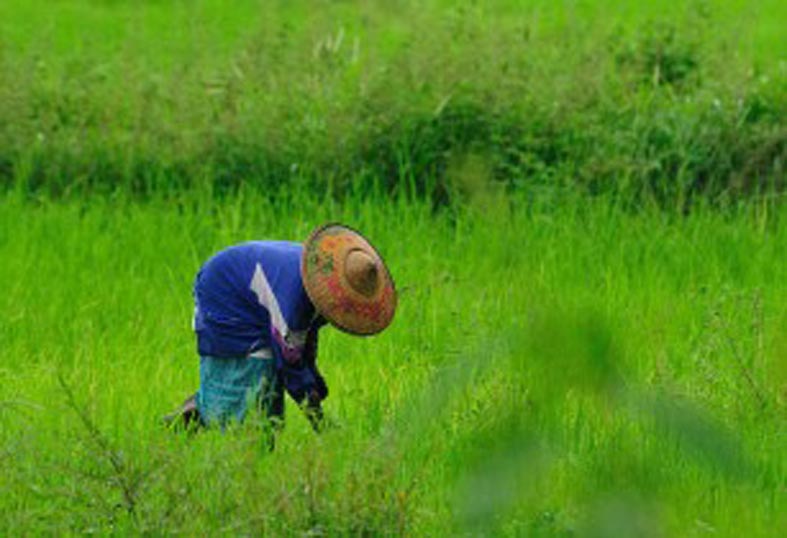 The initiative aims to help South Asian farmers in boosting productivity. (Image source: Enea Pestelacci/Flickr)
The venture, proposed to be called Grow Indigo™, marks Indigo's first expansion into smallholder markets, where average farm sizes are typically one to three acres.
The joint venture leverages Indigo's industry-leading microbial portfolio and Mahyco Grow's robust developmental platform, strong grower relationships, and the well-established path to market. Indigo™ technology draws on naturally occurring microorganisms to improve crop health and productivity in the face of a range of environmental stresses, including drought and heat stress.
This is set to provide treatments for a wide range of crops including wheat, cotton, corn, soybeans, and rice. Indigo Cotton™, the first crop launched in India, was planted this past monsoon season.
"With this joint venture, we want to tackle the challenges Indian farmers face every day," said Shirish Barwale, director of Mahyco Grow. "Limited water availability, varying temperatures, and an ever-changing climate: all of these issues can be addressed with microbial treated seeds, so we're excited to offer this new technology to smallholders across the country."
Commenting on the goals of the joint venture and the complementary approaches of the two companies, Karsten Neuffer, CEO of Indigo International, said that the partnership aims to combine the technological innovation of two market leaders to maximise benefits for growers.
"Amid challenging environmental conditions, Indigo products aim to enable smallholders in India to improve their yields, generate more revenue, and implement sustainable farming practices," Neuffer added.