The International Fund for Agricultural Development (IFAD) will provide US$17.5 million loan and US$17.5mn grant to the Kingdom of Cambodia for improving agricultural productivity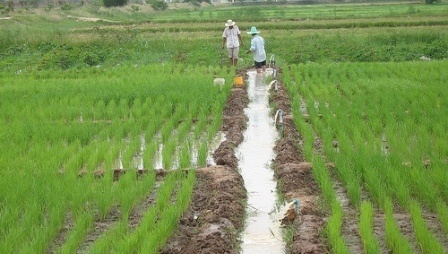 IFAD) will provide US$17.5 million loan and US$17.5mn grant to Cambodia
The loan and grant agreement for the Project for Agricultural Development and Economic Empowerment was signed by Aun Moniroth, Secretary of State of the Ministry of Economy and Finance, Kingdom of Cambodia and Kanayo F. Nwanze, IFAD President, at IFAD headquarters recently.
"The IFAD-funded project aims to benefit approximately 90,000 rural households in five provinces. As a result of the project, average paddy yield of the primary target group is expected to increase by 15 per cent, and non-rice agricultural production by 20 per cent," an IFAD official said.
"Farmers will learn how to access technology and markets through training. The innovative training package will include improved production and marketing techniques and how to establish linkages between farmers and agricultural markets."
Rice is the country's main staple food. It is gradually generating a surplus for export. But food price spikes, such as the one in 2008, can hit rural areas hard, leaving many poor families to cut back on their food intake. More recently, Cambodia has made strides in economic growth but about 30 per cent of its population still lives below the poverty line.