The Department of Agriculture's (DA) senior undersecretary, Domingo Panganiban, acknowledged the vital role of the National Crop Protection Centre (NCPC) as one of the DA's partners in attaining national food security during the 47th Founding Anniversary celebration of the institution on 22 May 2023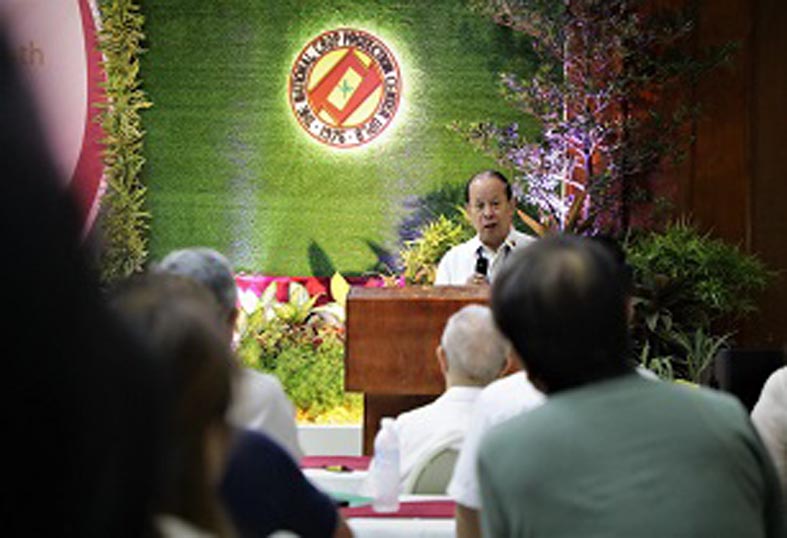 The DA aims to raise the rice farmer's average yields from 4.5 metric tons per hectare to at least 7.5 metric tons per hectare. (Image source: Department of Agriculture)
"As always, the continued development of the NCPC's expertise in theoretical and applied scientific knowledge is of vital importance to the entire range of our crop protection programmes," Panganiban said.
He said that the centre's role has assumed greater significance through the years as the population increases and the country aims for higher sufficiency levels, particularly in rice.
Under the leadership of President Ferdinand R. Marcos Jr., the DA aims to raise the rice farmer's average yields from 4.5 metric tons per hectare to at least 7.5 metric tons per hectare.
"We remain committed to that objective — and we look to the NCPC to lead the way in helping the National Government and our local government units wield new scientific knowledge as we strive toward its attainment," Panganiban added.
He also noted the significant damage of crop pests and diseases to the agriculture sector and recognised NCPC's assistance in addressing the problem.
Some of the activities undertaken by the DA and NCPC include increasing the production of biological control agents and quality mother stocks to reduce pest infestations, expanding surveillance and validation operations, modernising diagnostics and management services, and promoting proper tillage and sustainable farming techniques.
"I am confident that this year's observance of the Centre's founding anniversary will advance the unique relationship between the DA and the NCPC," Panganiban concluded.