Scoular, one of the leading feedstuffs, grains, and oilseeds distributors in Indonesia and Myanmar, is adding another market to its distribution footprint in the Asia-Pacific: Vietnam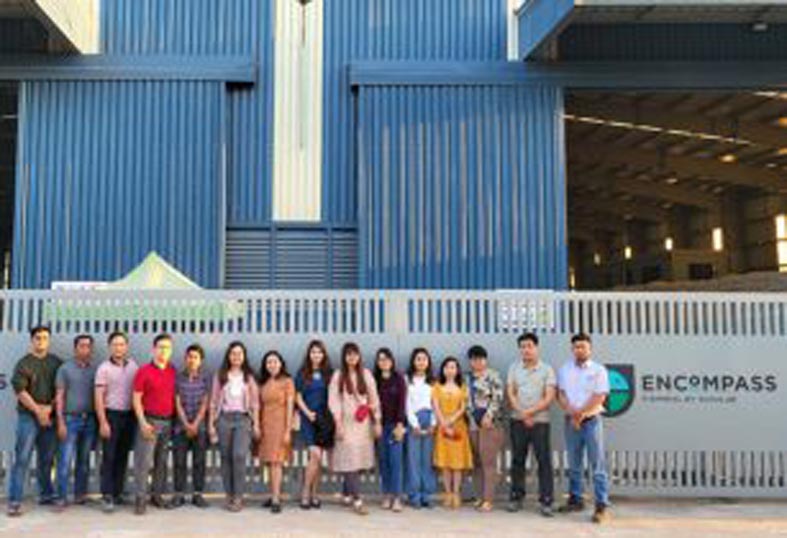 Officials during the launch of its global fishmeal brand, Encompass. (Image source: Scoular)
Adrian Gasparian, president of Scoular Asia, said, "Scoular is driven by growth, curiosity, and creating solutions for our customers. We are excited to continue expanding our presence in the region. Scoular invests in ways that solve problems and add value for our customers and suppliers, and many of our customers already have a footprint in Vietnam."
According to Scoular, Vietnam is a key importer of agricultural commodities with a large and growing market in that segment. The company has recently hired two employees in Vietnam and expects to employ up to 12 additional employees, including a country manager, within the coming months.
Scoular leaders are said to be meeting with customers in Vietnam to determine the best combination of assets and investments that will add value to their business. Gasparian said he anticipates imports and distribution to begin by the end of 2022.
Vietnam is Scoular's latest example of geographic expansion in the Asia-Pacific over the last several years, including an expanded regional headquarters and trade office in Singapore. This was followed by a soybean cleaning and distribution operation which was set up in Indonesia.
Furthermore, Scoular aims to consolidate the APAC market and has recently unveiled feedstuffs and grain distribution operations in Indonesia and Myanmar. The company also announced a fishmeal facility in Myanmar to provide high-quality, consistent and quick delivery of marine proteins to Asian feed markets.
The facility aims to provide a hub for high-quality, consistent products and on-time shipment to Asian feed markets. The opening follows the launch of Encompass, the new brand for Scoular's global fishmeal business.