The Thai state-run dairy group Dairy Farming Promotion Organisation of Thailand (DPO) is expanding its production capacity with the addition of new milk-processing plants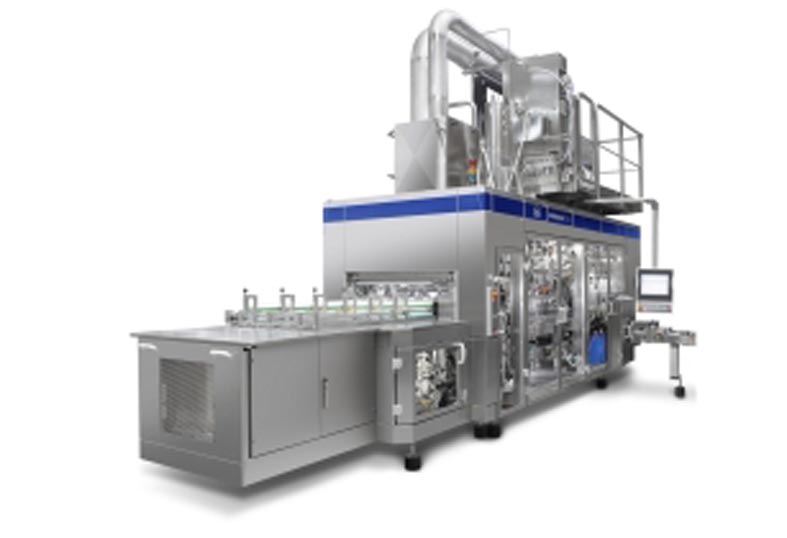 SIG Combibloc's CFA 124 high-speed filling machine. (Image source: SIG Combibloc)
At the Muaklek production plant, DPO's biggest milk-processing plant, three CFA 124 high-speed filling machines from SIG Combibloc have now been put into production. Each individual machine can fill up to 24,000 carton packs per hour. In a first step, these machines will be used to fill "Thai-Danish" branded milk products in combiblocMini 125 ml and 200 ml carton packs.
The company commented that with the commissioning of these filling machines, DPO and SIG Combibloc are continuing the partnership which began in 2004.
The Thai Danish Farm and Training Centre (TDDF) in Muaklek was established by a cooperation between the Thai and Danish governments, with the aim of developing Thailand's dairy industry. This involved bringing dairy cows into the country, training dairy farmers, constructing farm buildings, providing modern production and processing technologies, and creating a market for processed milk and dairy products. In 1971, this organisation was taken over by the Thai government, and since then has been operated under the name Dairy Farming Promotion Organisation of Thailand (DPO).
Today, DPO operates four large dairies, where UHT milk is produced. These are DPO Sukhothai in the north of the country, DPO Khon Kaen (north-east), DPO Muaklek (central Thailand) and DPO Pranburi in the south. SIG Combibloc filling machines are already in operation at the DPO Sukhothai factory – three CFA 124 for filling combiblocMini, and a CFA 712 to fill combiblocSmall carton packs.
Somporn Srimuang, head of DPO Muaklek said, "We are a non-profit organisation. Our guiding principle is: If our farmers are doing well and their farms are growing, then we at DPO can also grow. And we are doing that. The new high-speed filling machines from SIG Combibloc will help us achieve our goal of increasing the 250 tonnes of raw milk per day that we currently process in Muaklek to 450 tonnes per day in the next three years. The efficiency and flexibility of the SIG filling machines that we have in operation in Sukhothai makes us confident that the technology from SIG Combibloc is also the right choice for the Muaklek plant."