Pure Salmon and 8F Asset Management have announced a new 10,000 tonnes per annum Recirculating Aquaculture System (RAS) facility in Brunei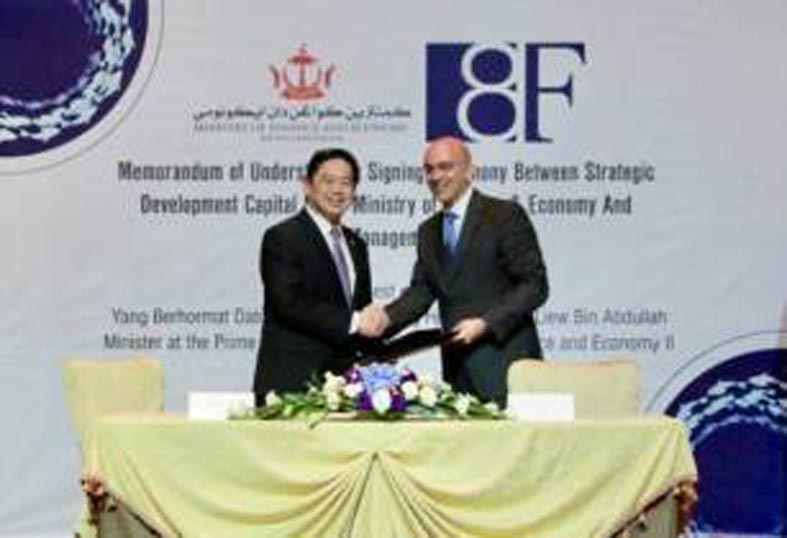 This announcement follows a number of strategic launches in recent months with projects now announced in several Asian nations. (Image source: Image source: 8F Asset Management)
The US$180m state-of-the-art Atlantic salmon farm will be developed in partnership with The Strategic Development Capital Fund, Brunei Darussalam. The Strategic Development Capital Fund is a Brunei Government Trust Sub-Fund established to provide long-term financial sustainability for the country, through diversification of investments that will generate economic growth.
The project focuses on providing sustainable salmon products free of antibiotics, pesticides, hormones and microplastics by bringing a new industry to the country as the first land-based salmon farm in South-East Asia.
Once complete, the project, which is due to commence in the Q3 2020, will generate up to 145 local jobs, serve as a model example for other countries to follow and also contribute effectively to the local economy. From a national perspective, the project will also attract significant foreign direct investment for Brunei, with numerous global investors having already expressed an intention to participate.
Local staff recruited to the facility will receive thorough training from Pure Salmon's team of experts, including practical training on-site in one of the company's existing facilities (initially in Poland).
Karim Ghannam, board director of Pure Salmon and CEO and co-founder of 8F Asset Management, commented, "The project puts Brunei at the leading edge of innovation in sustainable food production, addressing the increasing demand from a continuously growing population while contributing to the food security of the country."
This announcement follows a number of strategic launches in recent months with projects now announced in Japan, the USA, Europe, China and Lesotho in addition to its fully operational facility in Poland (producing adult-size fish of 4-5kg). The new facility in Brunei, as well as its other projects around the globe, will all contribute to Pure Salmon's aim to produce 260,000 tons of salmon per annum.
Each Pure Salmon farm uses Recirculating Aquaculture System (RAS) technology, a proven and scalable method of aquaculture, provided by Pure Salmon's technology partner AquaMaof, that sees the fish reared in the healthiest living conditions possible, that closely replicate the positive qualities of their natural environment, while significantly lowering the cost of production compared to traditional sea-cage farming.