FAO has launched new smoking ovens for the fishing community in eastern Sri Lanka, aiming to make fish value chain more productive and profitable for the poorest families in the region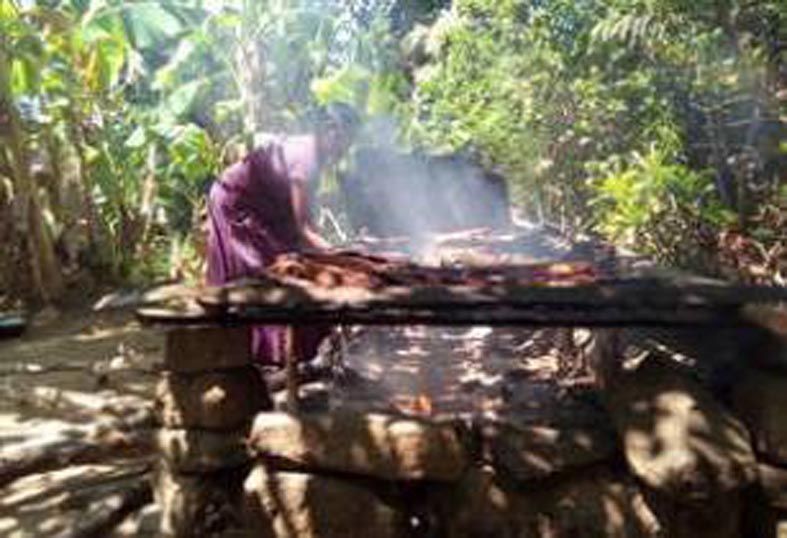 A villager using the traditional fish-smoking method in her village in Sri Lanka. (Image source: FAO)
According to FAO, the traditional method of fish-smoking in eastern Sri Lanka sees women spending many hours tending to fish, thus resulting health hazards from smoke inhalation.
In collaboration with the European Union Support to District Development Programme (EU-SDDP), FAO introduced the new smoking technology in Sri Lanka, where fish is a major source of livelihoods and nutrition.
The new technology aims to help in saving time, according to a fishing community member in eastern Sri Lanka. Unlike previously, when it took around 12 hours on two consecutive days in drying and smoking the fish, with the new technology, it takes six to seven hours to finish one smoking.
Nina Brandstrup, representative of FAO in Sri Lanka, said, "We are planning to extend the availability of the new technology to other parts of the country."
She further added that in order to spread the new technology throughout Asian countries, guidelines need to be prepared in local languages and disseminated, and extension workers need to be trained on the construction and use of the ovens.
An additional eight ovens are in the process of being constructed under the EU-SDDP project in Sri Lanka. "This is a good entry point to the Asian continent which produces close to half the world's smoked fish," explained Yvette Diei Ouadi, fishery officer of FAO, who coordinates the programme.
"Our next stage is looking at national regulatory frameworks to better control the hazards linked to traditional smoking," Ouadi noted.
FAO is also aiming to ensure sustainability of the Sri Lankan project's success by providing fishing communities with technical training on fish quality improvement and packaging. The UN organisation is also promoting a market-oriented approach to target buyers in the capital city of Colombo where there is huge and continuous demand for smoked fish.