Fisheries Development Oman (FDO) along with its subsidiaries took part in the 26th China Fisheries & Seafood Expo held from 25-27 October 2023 at the Hongdao International Convention and Exhibition Centre (HICEC) in Qingdao, China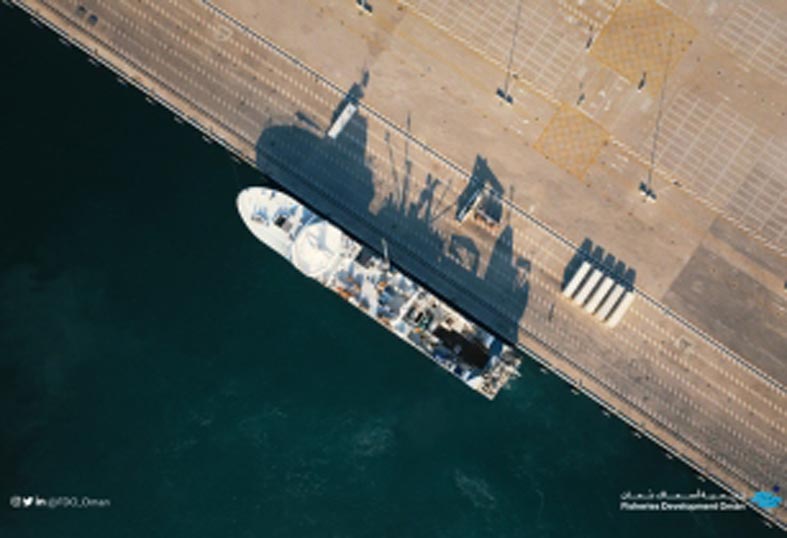 This year's Expo takes on added significance due to the recent cooperation protocol between Oman and China. (Image source: FDO)
Renowned as the world's premier seafood event, the China Fisheries and Seafood Expo offers invaluable networking opportunities and avenues for business growth in the seafood industry. With 10 expansive exhibit halls spanning more than 40,000 sq m and attendees from 100 countries, the event promises to be a hub of global seafood activity.
The recent cooperation protocol between Oman and China emphasises food safety standards for bilateral imports and exports, thereby ensuring safety and quality of Omani fish products in compliance with China's health standards. Besides solidifying Oman's status as a reliable global supplier, the agreement also expands its international presence. Moreover, this transformative partnership contributes largely to strengthening economic relations and trade opportunities in the fisheries and food security sectors. Therefore, FDO's presence at the expo is indeed a testament to its role in this partnership.
During the expo, the FDO and its subsidiaries focussed on cultivating new clients and partnerships, expanding trade volumes and sales terrories, engaging with potential clients, exploring fresh distribution channels, securing leads and sales opportunities with a majority of top-level executives, establishing a robust trading platform for aquaculture product exports, and gaining insights into trading mechanisms and market strategies.
"Our presence at the China Fisheries & Seafood Expo in Qingdao, China, is truly significant. Chinese traders are increasingly showing interest in the diverse range of products offered by our subsidiary companies. This event presents a golden opportunity to engage with these traders and strengthen FDO's reputation in both Chinese and global markets," said Salim Al Ma'mari group director – Investments at FDO. "Our objective is to foster collaborations, secure substantial deals, and attract investments in the fisheries and aquaculture sector. As fisheries form a cornerstone of Oman's economy, our participation in this event echoes our national vision of amplifying this vital industry on the global stage."