Hawaii Oceanic Technology has unveiled a fishing tank that is equipped to offer advanced and environmental way of seafood farming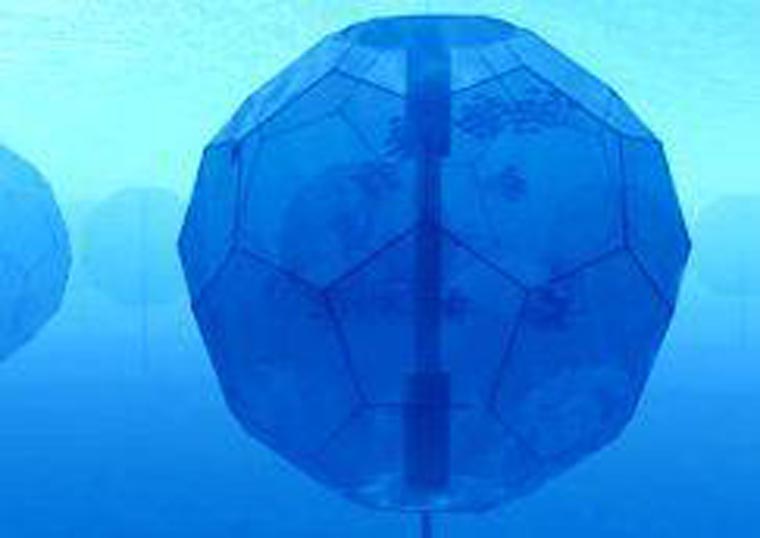 Oceansphere fishing system is an automated positioning and submersible open ocean platform that can grow yellow fin tuna. (Image source: Hawaii)
The technology has been approved in the US, Philippines and Canada, although the firm is now working towards widening its reach to other parts of the globe.
Oceansphere fishing system is an automated positioning and submersible open ocean platform that can grow yellow fin tuna and other pelagic species in an efficient and sustainable manner.
Currently, farmed fish provides half of all seafood consumed in the world. However, according to the United Nations Food Agriculture Organisation (FAO), by 2030 an additional 62mn metric tonnes of seafood needs will be required to be produced annually to meet the growing demand without depleting wild ocean stocks.
Hawaii Oceanic Technology chief executive officer Bill Spencer said, "The Oceansphere is designed to be environmentally responsible and economically sustainable."
It utilises proven off-the-shelf technologies that are well-suited for large-scale deep ocean fish farming, which can satisfy future demands.
"The idea is to move fish farming off-land, away from industrialised near shore waters, bays and estuaries, out into the deep ocean, where it is a desert-like environment," said Spencer.
There, the farming system will be isolated and submerged so it will not be affected by surface activities like high winds or typhoons.
The Oceansphere is what the FAO deems as an aquaculture type of high technology closed system. It is a spherical cage with an exoskeleton made of neutrally buoyant materials with netting that is stronger than Kevlar. There is an automated buoy on the topside and this can hold 100 tonnes of fish feed that will automatically dispense to the fish contained inside the Oceansphere.
Spencer explained that employing this system, though not tethered to the ocean floor, enables natural processes to occur. This is better for the fish and it results in low food conversion rations, better health and faster growth.
However, the company founded in 2006 has yet to deploy an Oceansphere. Spencer detailed that they have been obtaining permits for the past seven years.
So far, the company has patents in the United States and the Philippines, aside from Canada.