Genesus' Technical Sales Manager, Nguyen Van Hung, Vietnam, attended the Embassy of Canada roundtable meeting with the Honourable Lawrence MacAulay, Minister of Agriculture and Agri-food Canada (AAFC), on 28 February in Hanoi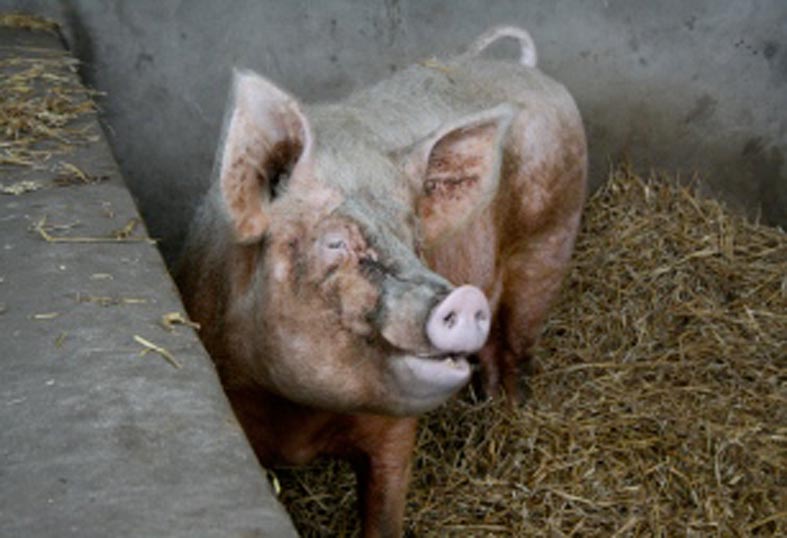 Paul Anderson, General Manager for Genesus, writes about their tour around South East Asia. (Image source: Stephen Fulljames/Commons)
Paul Anderson, General Manager for Genesus in South east Asia writes for the Pig site and EIN News on Genesus' visit to VIV Asia and its trips further into the region. Genesus staff had 3 excellent days at VIV Asia supported by staff from our Thai distributors.
During the morning of the second day, one of Genesus' distributors, Vet Inter, organised a meeting in the nearby Maple Hotel the perfect choice for a Canadian company. Paul Anderson gave a 90 minute presentation on the topic "why Genesus is the answer for the swine farm in Thailand". The meeting was well attended by more than 70 Thai farmers.
On their final stop of the business trip, they visited some of our new potential clients with Nguyen Van Hung in the South of Vietnam. Although the industry is positive and the large-scale producers continue to expand, they are currently experiencing a live weight pig price as low as 32,000 VND (1.40 USD) with an average break-even of around 39,000 VND (1.71 USD) giving a current loss of up to 34 USD.
The pig price and profitability varies more Country to Country in South East Asia than the temperature, which was mainly between 30 and 34 degrees Celsius. These hot and humid climates challenge the performance and health status of the pig. Genesus just see this as opportunity with its high appetite, easy breeding genetics. Genesus are honoured to be associated with several leading swine businesses in South East Asia and all of these are producing well at between 28 and 31 PWSY.