India's Nagaland state has launched artificial insemination (AI) of pigs on a pilot basis aiming to boost pig production, double farmers' income and eliminate recurring diseases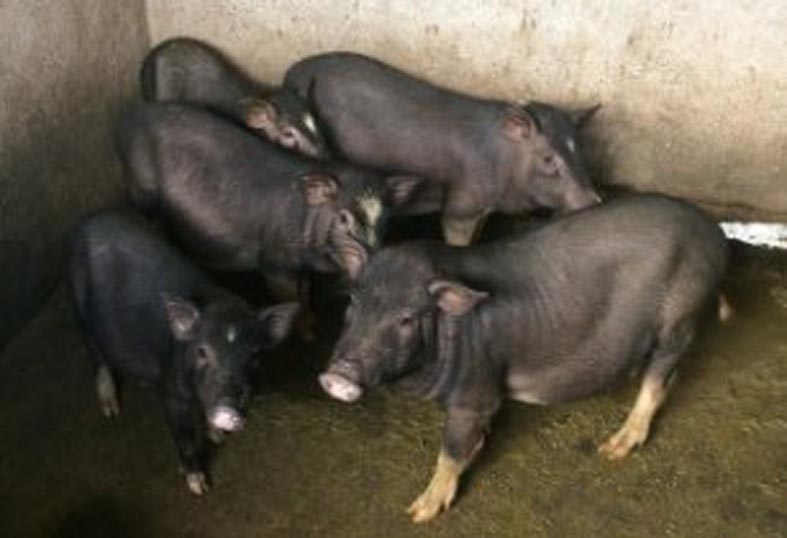 Nagaland tops among the states in India in per capita consumption of pork. (Image source: ILRI/Flickr)
Nagaland Animal Husbandry and Veterinary Services department launched the project in association with International Livestock Research Institute (ILRI), ICAR-National Research Centre on Pigs, North East India Development Agency and Tata Trust programme.
With around 80 per cent of pork in India is consumed in Nagaland, the state is required to build 'pig villages' and pig farms to meet the demand and increase the income of farmers, said Dr H Rahman, regional representative for ILRI-South Asia, while commenting about ILRI's plan for livestock development.
Continuing this, he further stressed on improvement of indigenous pig breeds and production of pig feeds in India's north east region it is a store house of wide range of nutritional plants and trees.
Speaking on 'Plan for piloting AI of pigs in Nagaland,' Ram Deka, scientist of ILRI, stated that as per capita consumption of pork is highest in Nagaland, the state should be made the hub of pig development systems in India.
He noted that ILRI assisted the state government in Nagaland in drafting the pig breeding policy and further aims to assist in the AI programme in the state.
S Chuba Longkumer, parliamentary secretary for animal husbandry and veterinary services in Nagaland, said that the state government would endeavour to narrow down the import of pigs to zero by 2025.
"It is our vision that by 2030 our state will be tagged as pork production hub of the country," Longkumer added.