Indian Veterinary Research Institute (IVRI) has signed a MoU agreement with Punjab Veterinary Vaccine Institute (PVVI) to develop a vaccine that will protect pigs from diseases and help a healthy growth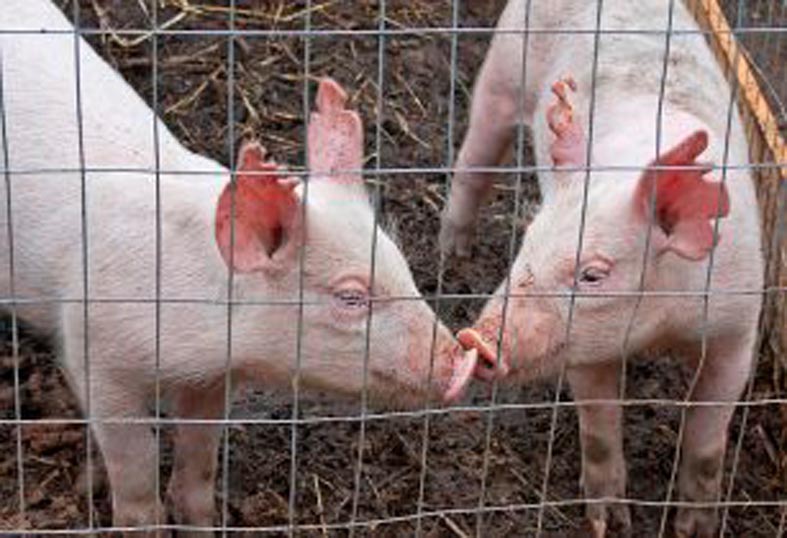 The vaccines will help in a healthy growth for the pigs. (Image source: liz west/Flickr)
Two veterinary doctors of the PVVI visited the IVRI for training, after which PVVI began preparing the vaccine in the Indian state of Punjab.
Balbir Singh Sidhu, minister of animal husbandry, dairy development and labour department in Punjab introduced the vaccine and distributed it among pig farmers during a four-day international workshop on "Antimicrobial Resistance and Strategies for its Mitigation."
Punjab is the second state in India, after Karnataka, where this vaccine is being prepared to protect the spread of swine fevers that is affecting the cultivation of pigs in the country.
During the launch of the vaccine, Sidhu further urged scientists to develop a vaccine that will protect cow from mastitis, thus benefitting livestock farmers in India. As a large number of Indian farmers depend on livestock industries, Sidhu stresses the need of conducting mass awareness programme about the importance of vaccines so that livestock farmers get benefitted in India.