A number of outbreaks of the HPAI virus has been detected in parts of Asia, leading to the culling of several afflicted birds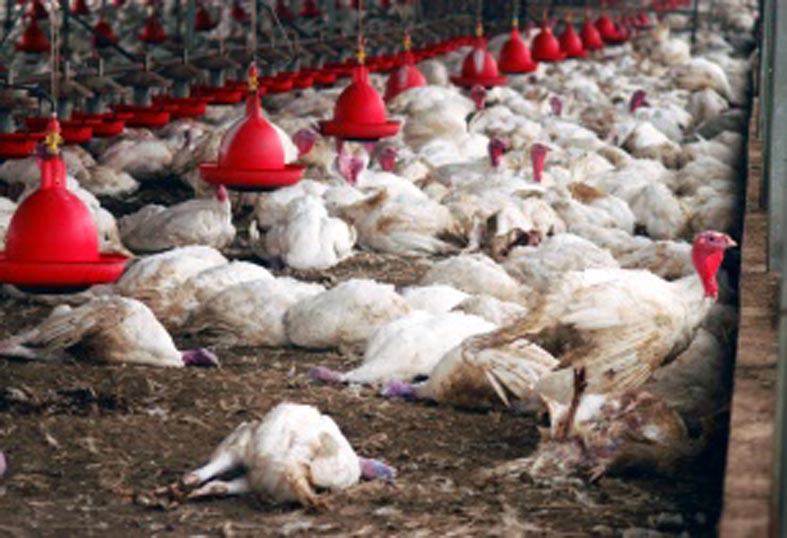 Affected birds of the virus had to be culled. (Image source: Adobe Stock)
Since the end of October last year, Japan's veterinary agency has confirmed 60 HPAI outbreaks to the World Organisation for Animal health (WOAH). While this includes H5N2 cases, presence of the H5N1 virus serotype was confirmed at all other infection sites.
Leading up to 12 January, there have been 59 outbreaks linked to the H5N1 variant. These have directly impacted almost 10.95 million of the nation's commercial poultry.
Confirmed in the period of 26 December to January 12, the 11 latest infections involved almost 3.8 million birds. Affected premises were in different prefectures and regions of Japan — three on the main island, Honshu, and one on Kyushu.
As an added sting to the economy, the spread of the Avian flu combined with the ongoing conflict in Ukraine has led to egg prices doubling in some parts of Japan.
South Korea's latest outbreaks
In South Korea, the HPAI season began in mid-October according to the agriculture ministry. Since then, the ministry has confirmed 63 HPAI outbreaks, all linked to the H5N1 HPAI virus serotype.
The latest outbreaks have affected two flocks of meat ducks, and one each of laying hens and broiler chickens. While the two duck farms were located in the south-western province of South Jeolla, the other affected premises were in Gyeonggi in the northwest of the country.
Since the start of the previous HPAI season in November 2021, South Korean authorities have notified WOAH of 102 outbreaks in commercial poultry, as almost 7.88 million birds have been directly impacted.
In addition, the ministry reported a further eight outbreaks between 26 December and 12 January. These have directly impacted around 477,000 poultry through mortality and culling.
Taiwan reports further HPAI cases on farms
Following a five-month recess, the H5N1 HPAI virus was detected again in Taiwan in mid-November of last year.
The veterinary authority registered a further eight outbreaks on farms with WOAH in early January. Starting in the period 13-21 December, the outbreaks involved more than 60,000 birds in flocks, each comprising between 830 and 18,400 poultry. Four farms with native chickens, and two each with meat geese and meat ducks were affected. Since the start of this outbreak wave, authorities have confirmed 12 outbreaks with WOAH. More than 13,000 poultry have died and a further 95,000 culled.