A new fish-based wafer snack – Nutrix has been developed to treat severe acute malnutrition in children by UNICEF, the French National Research Institute for Sustainable Development (IRD), Copenhagen University (CU) and Danish Care Foods (DCF), in collaboration with the government of Cambodia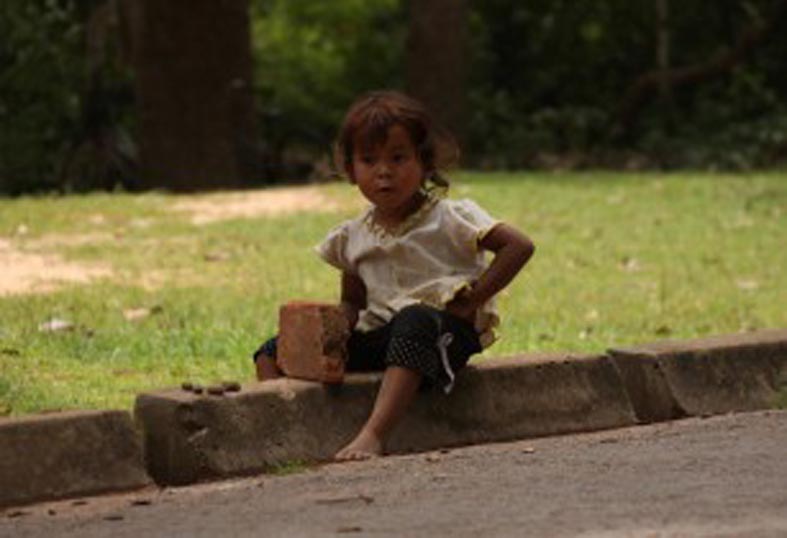 By using a product adapted to local taste and local preferences we can make a real impact on malnutrition in Cambodia. (Image source: joan vila/Flickr)
At the launch of the Nutrix production site in Phnom Penh, the partners announced that the ready-to-use-therapeutic food will be produced at scale, to address malnutrition in children in Cambodia.
"The launch of the local production of this innovative therapeutic food marks an important step towards reaching the government's goal to treat at least 25,000 children with severe acute malnutrition per year," said Mam Bunheng, minister of health in Cambodia.
"The start of the production will help ensure that a local commodity to treating severe acute malnutrition is available. Over the last five years, many partners have supported us to develop this product and we are hopeful that this new partnership will help us reach more children with severe acute malnutrition treatment," he added.
Approximately 2.6 per cent of children in Cambodia is diagnosed with severe acute malnutrition (SAM). To treat them, home-based ready-to-use therapeutic foods are prescribed as a treatment and without these, many children may need to be hospitalized. However, research shows that there is low uptake from children requiring treatment of the existing products currently provided within the health facilities in Cambodia.
As an affordable snack-like therapeutic food, the Cambodian government can provide Nutrix to treat severe acute malnutrition in children under the age of five in remote and poor communities through local health facilities. It is estimated that in Cambodia, between 60,000 to 90,000 children need specialised medical treatment annually, including therapeutic food.
Well-known ready-to-use therapeutic foods made with peanut and dairy are imported into Cambodia. However, ingredients in Nutrix are locally sourced which makes it 20 per cent cheaper to produce.
"By using a product adapted to local taste and local preferences we can make a real impact on malnutrition in Cambodia. This is important because besides the 2.6 per cent of children with severe acute malnutrition, another eight per cent of children suffer moderate acute malnutrition in Cambodia, which is a staggering number," noted Dr Frank Wieringa from IRD, who has been working closely with UNICEF, CU and DCF in the development of Nutrix over the last five years.
"Nutrix can also serve as an example for other countries in the region because Cambodia is not the only country in South-East Asia affected by a high prevalence of childhood malnutrition," Wieringa added.
UNICEF, in collaboration with the Royal Government of Cambodia, has been working with Danish Care Foods, the private sector company producing Nutrix in Phnom Penh.