New Holland Agriculture, a brand of CNH Industrial, and its local distributor in Myanmar, Yoma Heavy Equipment (YHE), are partnering with M2030, a movement launched by the Asia Pacific Leaders Malaria Alliance (APLMA) to eliminate malaria in Asia by 2030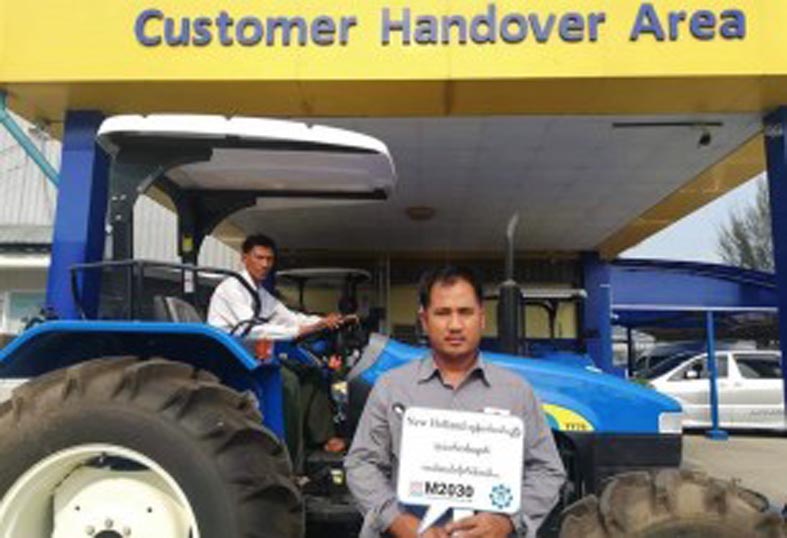 New Holland partners with M2030. (Image source: New Holland Agriculture)
Through this partnership, New Holland will be engaged in a campaign that will see its dealers and customers at the forefront, with the common goal to help Myanmar's farmers in the fight against malaria.
The campaign is being rolled out in 14 New Holland showrooms across 10 regions including Yangon, Mandalay, Naypyitaw, Pyay, Magway, Meikhtilar, Pakokku, Shwe Bo, Kalay, Naung Cho, Heho, Loikaw, Pathein and Hinthada, and it is expected to benefit several thousands of farmers.
All of the involved New Holland showrooms will raise awareness about malaria by displaying M2030 communications materials. They will also raise funds through M2030 donation boxes and a unique pledge scheme that will see the dealerships donate funds to malaria programs for every New Holland tractor sold.
When a customer purchases a tractor, the dealership will provide them with an information packet on the elimination of malaria and will deliver a short training session on malaria prevention. Tractors sold through this campaign will also display special M2030 decals to help increase awareness of malaria wherever the tractors go.
All funds raised through this campaign are expected to support malaria elimination programmes implemented by Population Services International Myanmar, one of the leading non-profit organisations fighting malaria in the country.
New Holland is the leading agriculture equipment brand in Myanmar, and YHE is the exclusive distributor for New Holland tractors in the country.
Emre Karazli, business director at CNH Industrial for agriculture for South East Asia and Japan, concluded, "Together, through their network, we can reach deep into the farming community to help with sound prevention advice and raise funds for M2030 projects."