Italy's Same Deutz-Fahr has launched a new range of combine harvesters for the third consecutive year, the C6000 series, designed for farms that rely on their own machinery during harvest seasons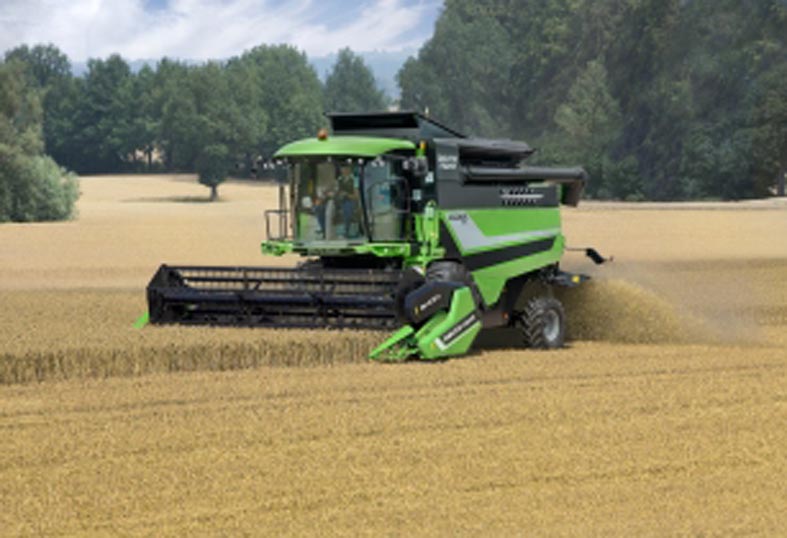 A turbo separator can increase the working capacity of the harvester by 20 per cent, enabling it to deliver maximum performance. (Image source: Same Deutz-Fahr)
The C6205 has an attractive design, offers high levels of driving comfort, is easy to use and has a range of standard cutting headers equipped with the Schumacher Easy Cut system and VARICROP variable headers, said the company. There's also a thresher with an optional turbo separator as well as a cleaning system with the Deutz-Fahr double grain return system.
The series of harvesters is powered by DEUTZ TCD L6 T4F 6.1 L engines, which deliver a nominal power of 230 horsepower and a maximum power of 250 horsepower. The grain tank has a 7,000-litre capacity, added Deutz-Fahr.
The machine is also designed to keep the operator comfortable and has soundproof interiors. There is ease of operation mainly due to a joystick that enables transmission and key equipment function. In addition, the Combine Control Management (CCM) system allows the operator to verify the quality of work at any time, presenting key information about the machine's activity at a glance.
The threshing system of the C6205 retains the characteristics of the C9000 and C7000 Series, guaranteeing top performance for every type of product with the aim to provide high grain and straw quality. The system is enhanced by a turbo separator that can increase the working capacity of the combine harvester by about 20 per cent, allowing it to deliver maximum performance even while dealing with an especially abundant harvest or in tough conditions such as green straw.