The newly-developed Organic Fertiliser Assistant app has been launched, which finds the right combination of organic and mineral fertiliser for crops for farmers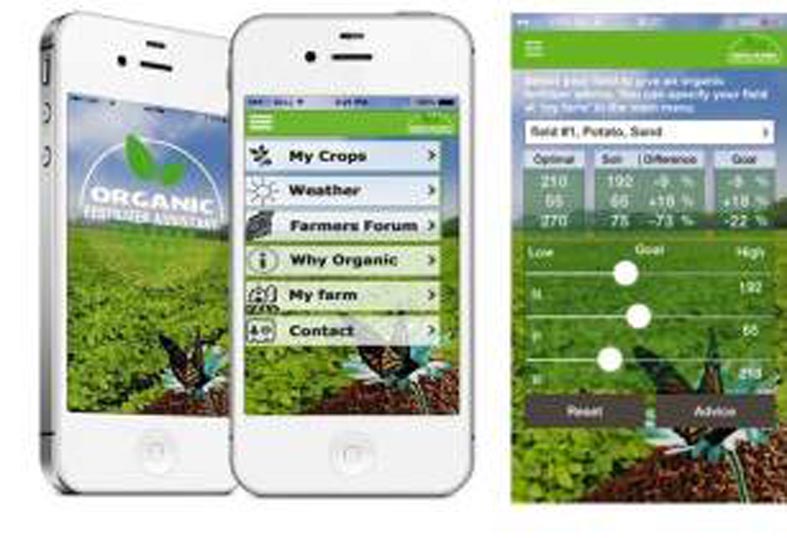 Ferm O Feed's Organic Fertiliser App can be downloaded on the iPhone. (Image source: Ferm O Feed)
The app has been developed by FERM O FEED, from The Netherlands, whose goal is to help the earth maintain its fertility by producing cradle-to-cradle products in the form of organic fertilisers.
The app will enable farmers to fertilise their crops better, as it links with a range of databases and aggregates information on mineral fertilisers, organic fertilisers, soil types as well as weather reports.
For better produce, improved soil conditions are a must and the Organic Fertiliser App will help farmers achieve the best possible soil condition for their crops based on the range of information it can access. They have to select the crop and the soil composition, following which the amount of vital crop nutrients needed for the desired yield will be given. The app calculates the exact requirement for each individual crop.
In addition, access to weather reports is useful as they determine the best moment to fertilise a field. Through the app, a community of like-minded farmers, who want to grow organically, can be created. On this platform, farmers can share their knowledge all over the world and discuss specific problems. The app makes it possible to give organic farming a boost all over the world.