New Holland Agriculture, a brand of CNH Industrial, the agricultural vehicle manufacturer has bagged three prestigious awards at the third edition of Indian Tractor of the Year (ITOTY) 2022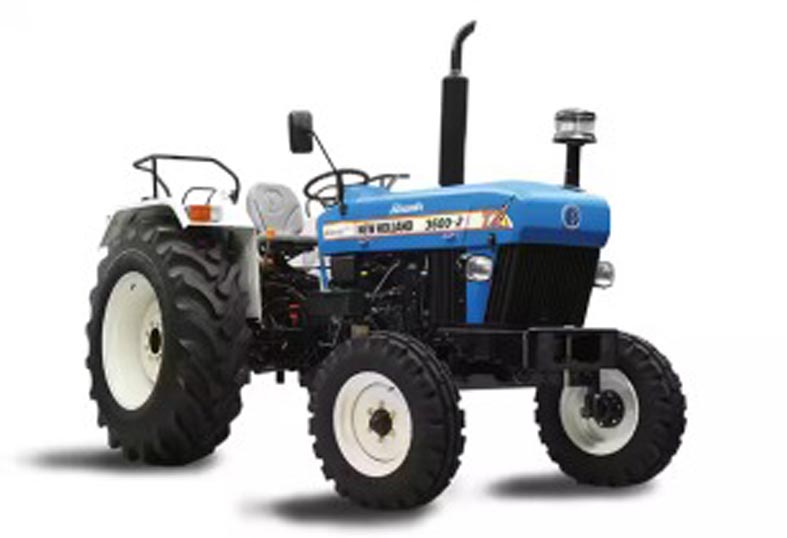 The tractor is known as India's first inline high-speed tractor and features reverse PTO. (Image source: New Holland Agriculture)
The brand has been awarded in the 'Best Tractor in 46-50 HP' category for the New Holland 3600-2 All Rounder Plus and in the 'Post-Harvest Solution of the Year' for the New Holland Square Baler BC5060. New Holland also won the award for 'Best CSR Initiative' for their innovative project on the prevention of crop stubble/residue burning and straw management.
Kumar Bimal, director – sales and network development, Off-Highway Agriculture India and SAARC, CNH Industrial Pvt. Ltd said he is delighted that the brand's efforts have been recognised by the highly esteemed judges, event organisers and farmers.
"At New Holland Agriculture we have always been committed to providing superior quality equipment to farmers," Bimal said. "We believe in investing our resources not only on products but also on sustainability in agriculture.
"Our dedication to advancing farmers' productivity and providing them with efficient solutions to make their lives easier is stronger than ever," he added.
New Holland Agriculture serves over 500,000 customers in India through more than 500 dealers and authorised service centres. It offers a wide range of tractors from 35-90 HP for domestic as well as overseas markets.
The New Holland 3600-2 All Rounder Plus, with its advanced features like the highest useful power and torque, is one of the best-in-class for the 50 HP segment. Also known as India's first inline high-speed tractor, it has industry-leading features like reverse PTO, independent PTO clutch, 2000 kg lifting capacity, ROPS canopy, high ground clearance, and more.
The tractor comes with India's most accepted flat styling and is equipped with hydraulics known as Sensomatic24. With its lowest specific fuel consumption (SFC) in the segment, it is known to be one of the most fuel-efficient tractors in the category.
Along with tractors, New Holland also offers harvesting and crop residue management solutions. The New Holland Square Baler BC 5060 offers performance in terms of productivity per hour. It has also played a major role in the sustainable management of crop residue by enabling the use of crop residues such as paddy straw, wheat straw and cane trash) for generating electricity, ethanol, compressed biogas, and raw material for the paper industry.