The UN Food and Agriculture Organisation (FAO) and the World Organisation for Animal Health (OIE) are collaborating to combat foot-and-mouth disease (FMD) on a global scale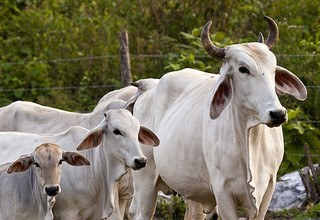 FAO, OIE have formulated a strategy to fight foot and mouth disease. (Image source: gr8dnes/Flickr)
They have formulated a detailed strategy to bring the devastating livestock disease under control.
The two organisations stressed that serious commitments from global partners was necessary to make the strategy a success. The announcement was made this week during the inauguration of the FAO/OIE global conference in Bangkok.
Chairing the meet, Thai deputy prime minister Chumpol Silpa-archa, said, "Thailand is working for the accomplishment of FMD freedom by 2015 in an eastern region pilot zone of the country as well as at ASEAN regional level by 2020."
The focus was on the need for collective action to take control of FMD which is a huge burden on millions of farmers, pastoralists and commercial operators.
Foot-and-mouth disease is not a direct threat to human health. However, lost trade opportunities for affected countries are a global economic burden and a hindrance on human development. More than 100 countries are attending the FAO/OIE meeting in Bangkok.